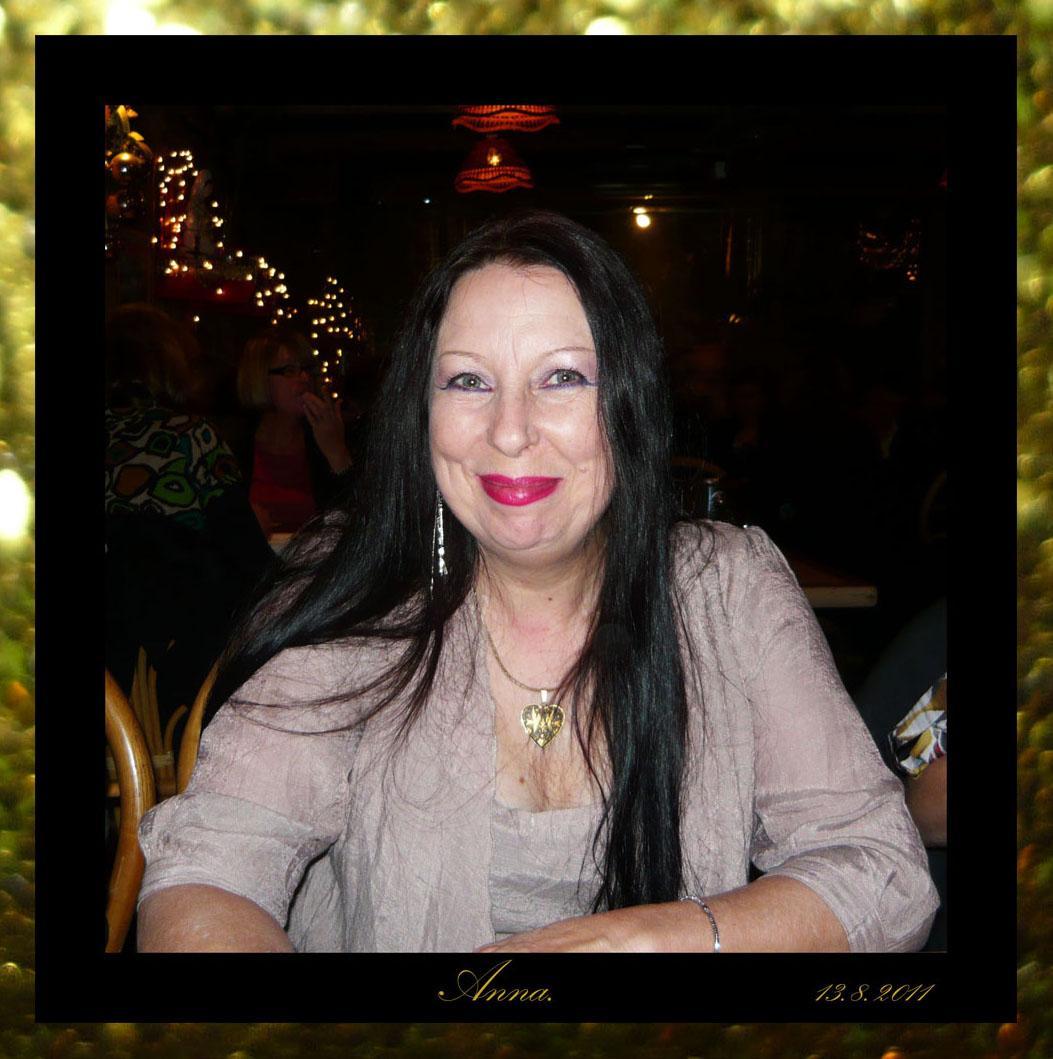 Welcome!
Thankyou for coming!  

On this page you will find my  C.V. profile, all exhibitions, and contact information.
 This Site Is Currently Going Through Some Major Surgery as at 28.6.2012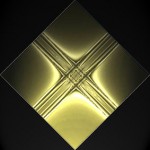 Hi there! How are you going?
I hope you are enjoying this site. There is a lot to see… or there will be once this site is made!
I have been stockpiling enormous amounts of my completed art work all my life.
Many works have been exhibited .
There is still much work to be done..
I am an artist from Sydney, Australia.
I love art, and in fact, all the arts. Life would be so dull without the world creatively expressing itself. Even your computer is designed so that it looks good, and every advertisement is designed so thatyou really want it- whether you need it or not! Lol.
 Illusion is a wonderful feat- both by artist, and magician. Art by designer,
whether for  a computer or for art use, is not much different
Nobody could put it better than in the words of artist  Asger Jorn:
" There is no such thing as different styles, and there never was.
Style is the expression of a bourgeois content, and its various
nuances are what we call taste.
The rigid distinction between sculpture and painting does not exist.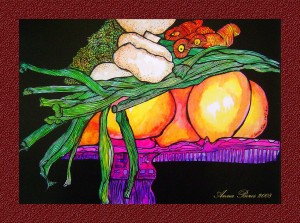 We cannot isolate any kind of artistic expression on the basis of its
form, for there are only different means put to use for the common
artistic goal. Sandpaper and absorbent cotton are forms of
expression that are every bit as usable as all oil painting and
marble".HELHESTEN, May 1941. Asger Jorn. Artist.
Have a great day !  Oh yes, please feel free to write your comments.Thanks.
     Anna Boros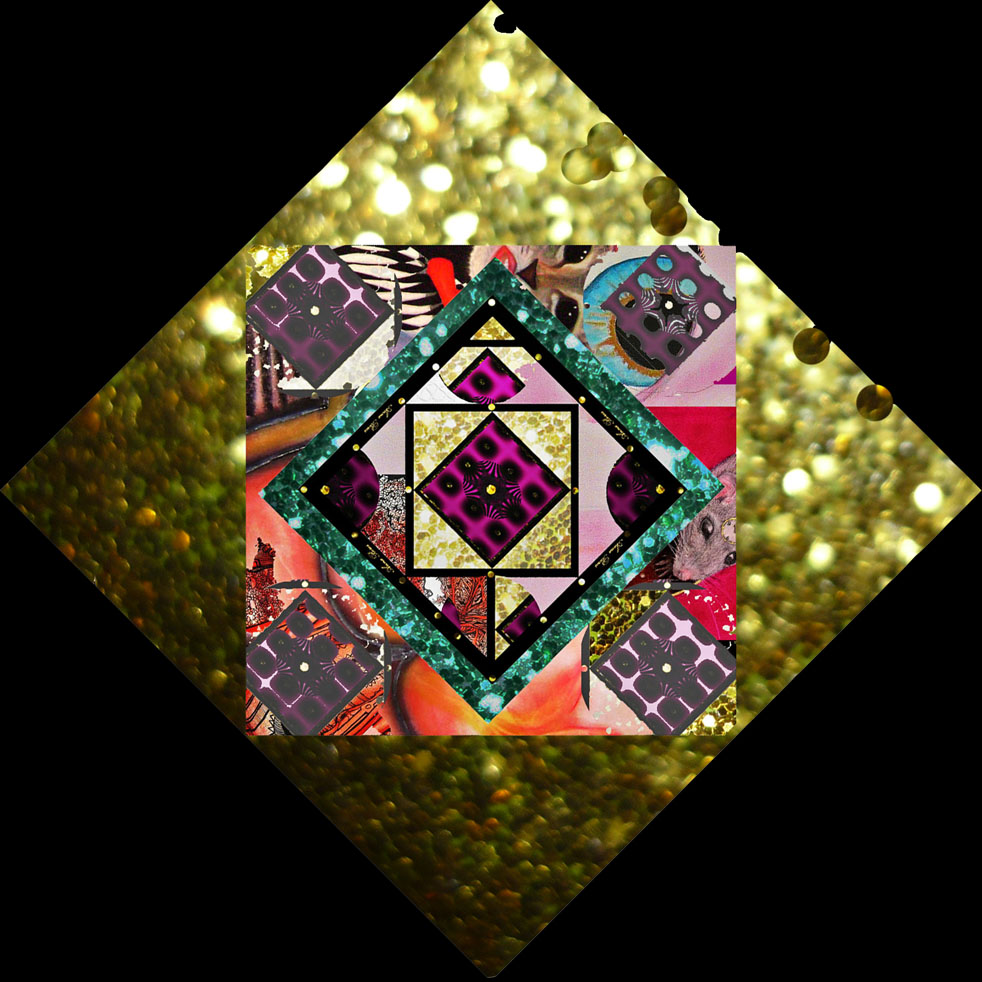 *All artwork and webpage designs have been made by Anna Boros . Copyright 2012 and before.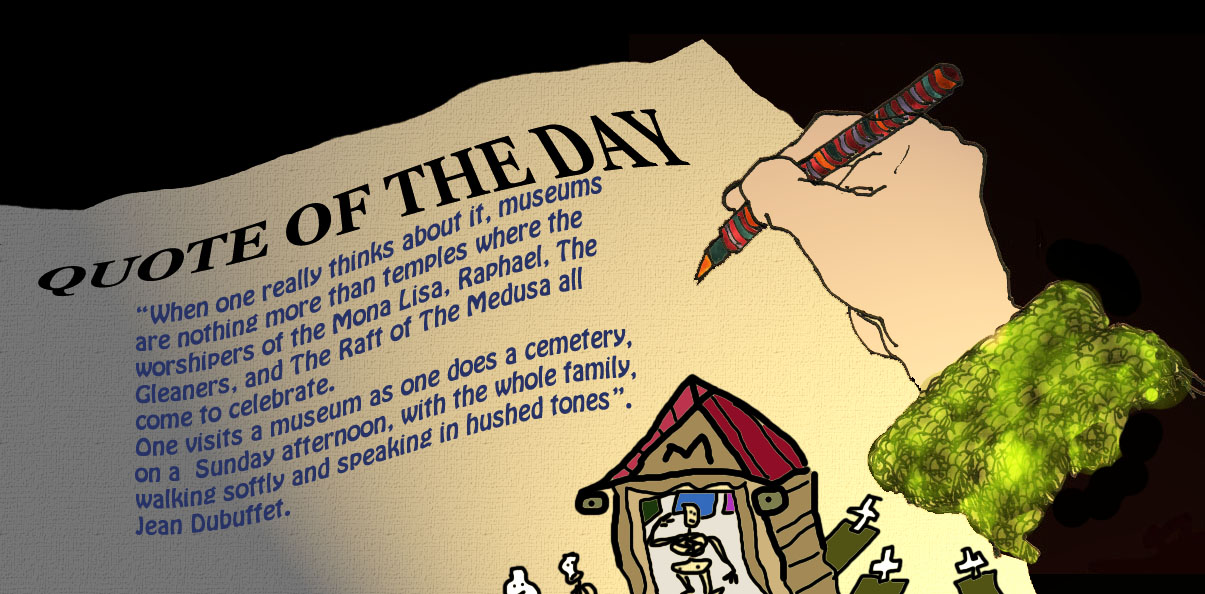 Throughout this site you will come across many famous artist's quotes of which you are quite likely to find amusing with their little accompanying cartoons.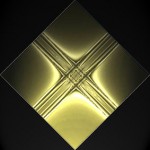 googleea67a1d194824c29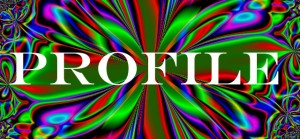 Name: Anna Boros
Resides: New South Wales, Australia
Qualifications:
Modern Singing Teacher since 1987
Member of   'Poetry By The River 1996 & 1997
Compered 'Anna's World' Air FM Nepean 1996.1997,1998
Radio
Songwriter 1997 +
Wrote jingles Sky FM 1998
Drama Grade 6     2001
Cert Iv in Assessment & Workplace Training 2002
VET Initial Training & Learning   2002
Bachelor Fine Arts 2004
50% Bach. Teaching 2005
Cert. IV in Business Management   2005
Cert. RSA RCG 2006
Nominated Artist of the Week by Artfiles   24/7/09-31/7/09 'In Focus'.
Starting 17 week Introductory Graphic Design Course at TAFE 28.7.09.
Not completed due to hospitalization.
Teaching art at home studio starting Tuesday the 15th December 2009.
Exhibitions full time 2010
Teaching Singing at Nepean College, Penrith 2011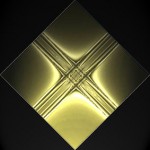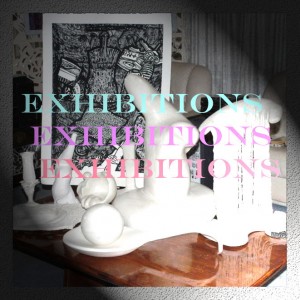 UWS 2002, 2003, 2004, 2005, 2007, 2008, 2009
Kings School, Sydney 2006
Mona Vale Art Gallery 2006
Frogmore House 2007 Summer Art Show Fri 23.11.07 Opening.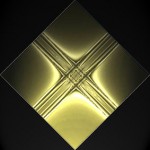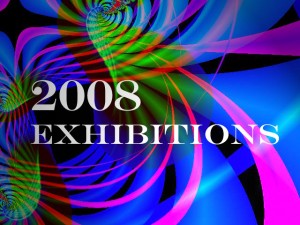 The Heritage, Parramatta   2008
Frogmore House. UWS.       2008
Pretext Art Gallery             2008
Frogmore House 2nd Exhibition this year.   Currently.until No
2008
TAP GAllery   19 yr Gala Group Exhibition July/August 2008
TAP Gallery Wine Rock Exhibition August 2008 Exhibiting TPS,
Pending Rebirth, X Swords , Afim, & Kitty Kitty.
TAP Gallery Group Exhibition August 2008   'Kitty Kitty' .
Royal Australian Botanical Gardens Sept 2008 .Exhibited TPS
& Series Fruit & Veg
Nepean Art Society October 2008 Exhibiting Fruit And Veg
Series Oct 2008
Aroma Cafe Springwood Oct- Nov 2008
ArtExpo October 2008 Sydney, Moore Park. Series x 4 cats 2008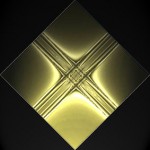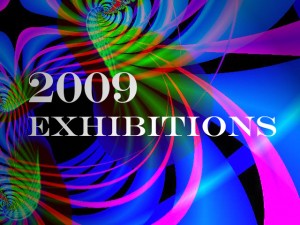 *Mixed Bag Show exhibition. 18th of February 2009   Northbridge, Sydney.Still current to April. 2009
*Milson's Point 'Versatile Artists Exhibition- Anna Showing 4 selected works.   Current to April.2009
*Now here's My Dark Side. Exhibition   11th March 2009 Tap Gallery Sydney.2009
*Autumn Equinox Salon 09. Exhibition at the Royal Australian Botanical Gardens Sydney.2009
*Nepean Art Society. Autumn Exhibition. 3 Nudes.   April 2009.
 *Northbridge Gallery, Sydney, X Swords being exhibited. Curator Steve McLaren, April 2009
*Pyrmont . Small is Beautiful Exhibition 2nd of May 2009. 2 works. 'Mickey Rat Watch'. 'Losing Face'.
*Theodores Cafe Restaurant High St Penrith, Was cordially invited to hang works there to exhibit and sell for an indefinite time. Start early May 4- June 21 2009. Exhibiting 'Penrith High Street, Theodores Cafe';
'Elephant On The Piano'; 'Flippy'; & 'Blackie'. Sole exhibition. Theodore's Cafe.
*Mickey Rat Watch & Losing Face were exhibited in a free group exhibition at the Tap Gallery at Darlinghurst for one week, starting Thursday 7th May, 2009(Opening) and finishing Sunday the 10th of May, 2009.
*'Blackie' given as a gift to Penrith Veterinarian Hospital June 2009. Now exhibited there.
*Theodores Cafe, High Street Penrith. June 21st- July exhibiting 'Mind Series' & 'Bleak Interview'. and 'Penrith High Street, Theodores Cafe'. Sole exhibition space.
*'Snakes'; 'Blackie Through Shroud'; & 'Fabulous Freehand Fractal' exhibited at the Tap
Gallery 20 Years Gala Exhibition 1st of July-   14th of July, 2009.
*'TPS' is being exhibited at Frogmore House, UWS, Gt Western Highway, Kingswood starting Friday, 17th July 2009 and going until November 2009.
*'Common Weal' being exhibited at Northbridge Gallery, Sydney- WINTER SHOW starting 19.7.09
*Personal Profile and art images being advertised by Artfiles.com.au   Home page 'In Focus' starting 24th/7/09-31/7/09. Common Weal; Bounty; Kitty Kitty; Spoon & Canteloupe; TPS; & Fruit and Veg. Co written by Krissie Scudds and Anna Boros. Edited by Krissie Scudds-Artfiles. Interviewer Krissie Scudds.
*Spring Equinox Salon Show at the Australian Botanical Gardens Sydney. 10th September to the 22nd of September 2009. Palm House Art Gallery. The 3 Nudes; Eggs Anyone?
*The Artists Shed Exhibition Opening 24.0.09. Running for approx. 4 weeks. Common Weal; Ornamental Fighting Fish; Vision of Artists Workplace (series of 2 watercolours); and Mickey Rat Watch.
*Amnesty international Exhibition at the Tap Gallery, Darlinghurst, Sydney. Exhibiting 'The Empty Bowl'. 20.10.2009-25.10.2009. Opening on the 20th October 2009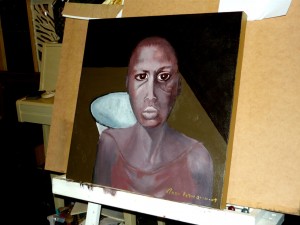 *Theodores Cafe and restaurant is now exhibiting WORLDLY SUCCESS; VIEW OF NEPEAN RIVER FROM THE LOG CABIN; NEPEAN BELLE ON THE NEPEAN RIVER: EGGS ANYONE? was swapped for The Empty Bowl.. Starting date the Monday the 26th of October, 2009 . Usually hanging for about 4-8 weeks. Sole exhibition space.
*Frogmore House at UWS for THE SUMMER EXHIBITION started November the 6th and running for the next 6 months. TPS is being exhibited there again at the precise request of the gallery.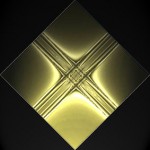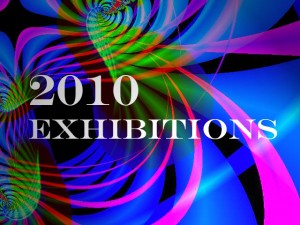 January through to the end of March 2010, Theodore's Cafe on High Street Penrith, exhibiting 2 landscapes: Nepean Belle On The Nepean River, and View Of The Nepean River From The Log Cabin. Also being exhibited is Theodore's Cafe On High Street
.Summer Exhibition still running at Frogmore House at UWS January 2010 through to March/ May 2010.
TPS is being exhibited for another 6 months.
Tuesday, 9th March, 2010
'WOB Exhibition' at 278 Palmer Street Darlinghurst, Sydney. Kitty Kitty, Bust from The Beauty Myth series; Cardigan Coat; Gratitude; Self Portrait Exorcism, and The Empty Bowl.The works will continue being exhibited at the Tap Gallery up to the Sunday the 4th of April, 2010.
Saturday the 13th March 2010,Pyrmont 'Small Is Beautiful' Exhibition. 'Mickey Rat Watch' was exhibited.
Curiously Consumed Exhibition 10th May- 24th May. 2010 at Tap Gallery. 'Courses For Horses?' was exhibited
.
Winter Exhibition at Frogmore House UWS starting May 28th, 2010 all Winter. Nepean Belle On The Nepean River; Tench Reserve; and The Nepean River From The Log Cabin. The three pieces are being exhibited there all the Winter
.
Theodore's cafe in Penrith is now exhibiting TPS as at 28th of May 2010
.Australian Ethical Exhibition starting the 31st May 2010-6th June 2010. "Oil Is The Earth's Blood'.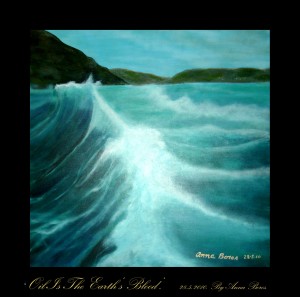 Acrylic on canvas 30″x30″.Tap Gallery, Sydney.Winning the People's Choice Award for Australian Ethical Art Prize. See Media Clippings section at the bottom of the section page for link.
Visionary Art Exhibition. Tap gallery, Darlinghurst Sydney. 21.6.2010- 4.7.2010. 'Kitty Kitty' and 'Visionary' were entered.*
Theodore's Cafe is exhibiting 'Oil Is The Earth's Blood' as from 18th October 2010.*
Oxford Art Prize Exhibition 23.10.10 on the 23.10.2010. 'Oxford Street'
.
*'Oxford street' exhibited Tap Gallery 24.10.1- – 12th October 2010*
Anna Boros Versatile Journey Exhibition. Tap Gallery 8th of November to the 14th of
November 2010. 38 works including Printmaking, Drawing, Painting, and Sculpture.*
Frogmore House Summer Exhibition starting 29th November 2010- 2011 (for 6 months)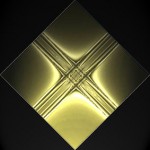 Frogmore House from 2010 – June 2011. Current. New Winnter Exhibition will be running from May 2011 for 6 months.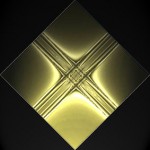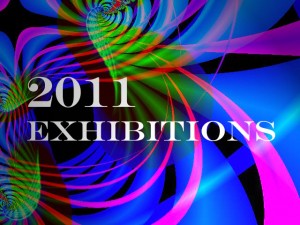 2011 was a year where I landscaped my back garden, did reparation work and made gates, paths, drains, dug out trees, made gardens, painted, and renovated. This has been an artwork in itself- along the lines of landscape sculpture! Lol.

From this…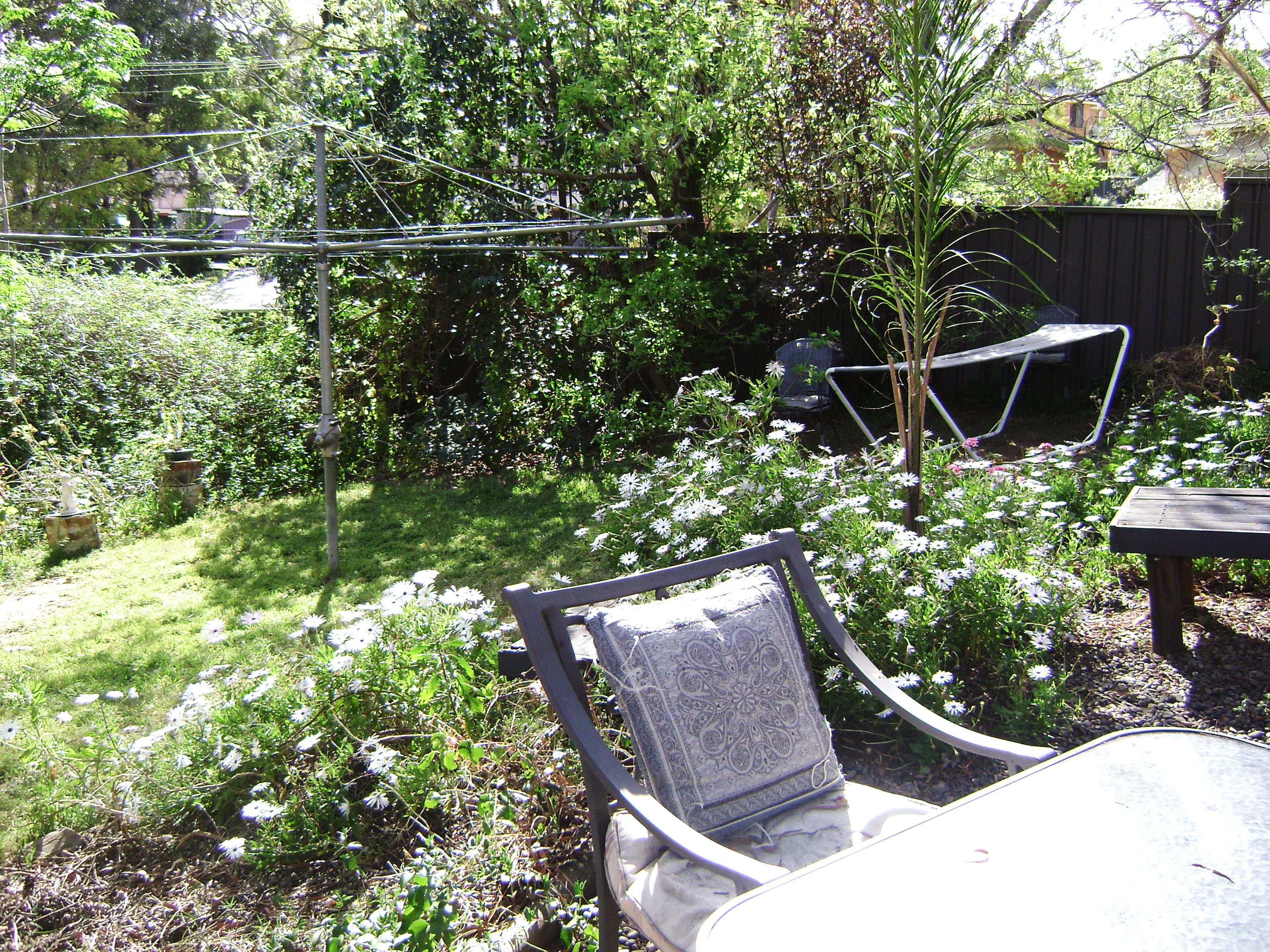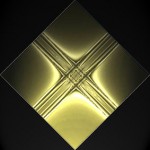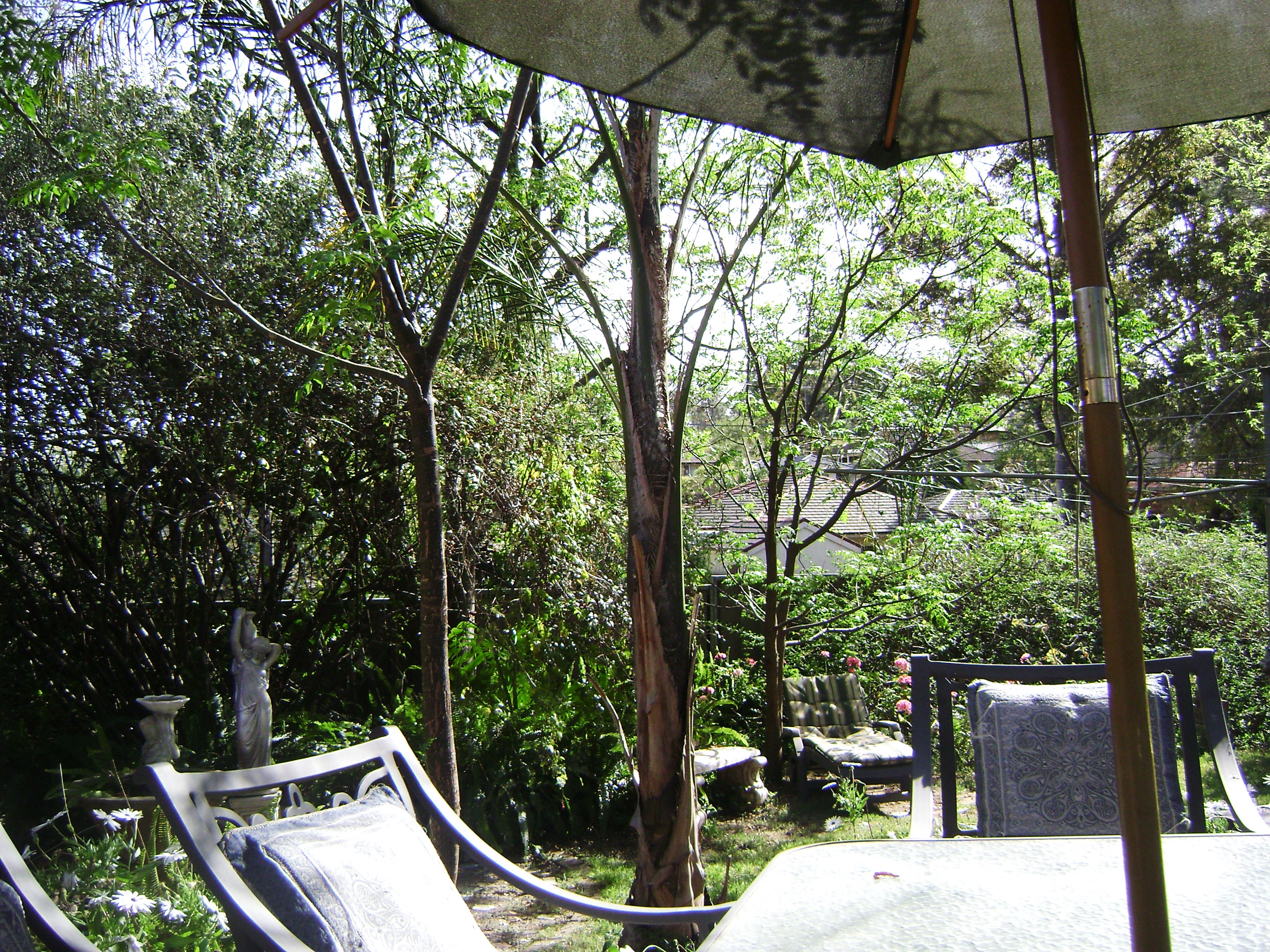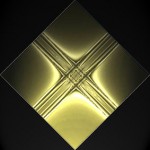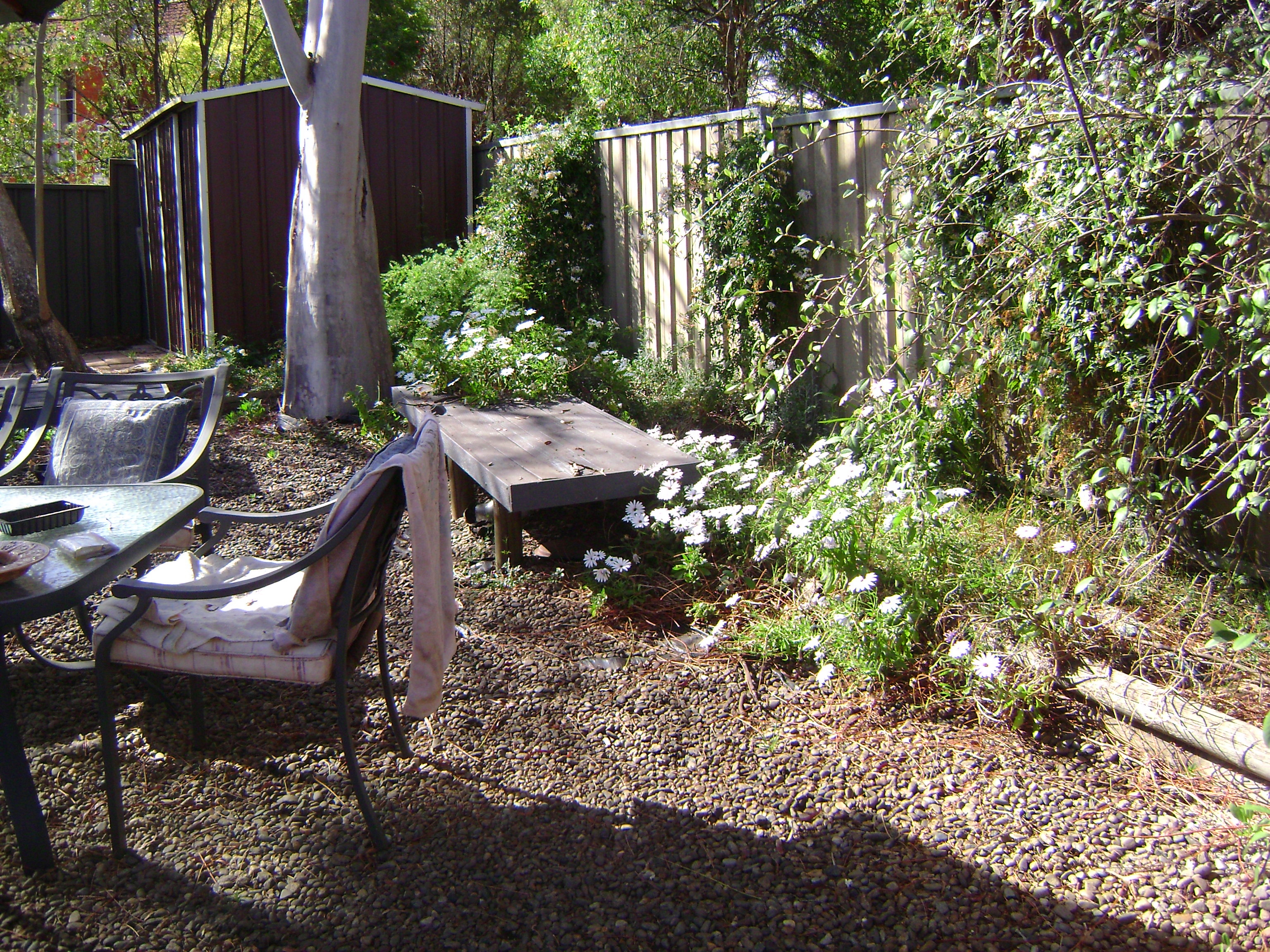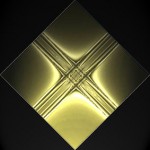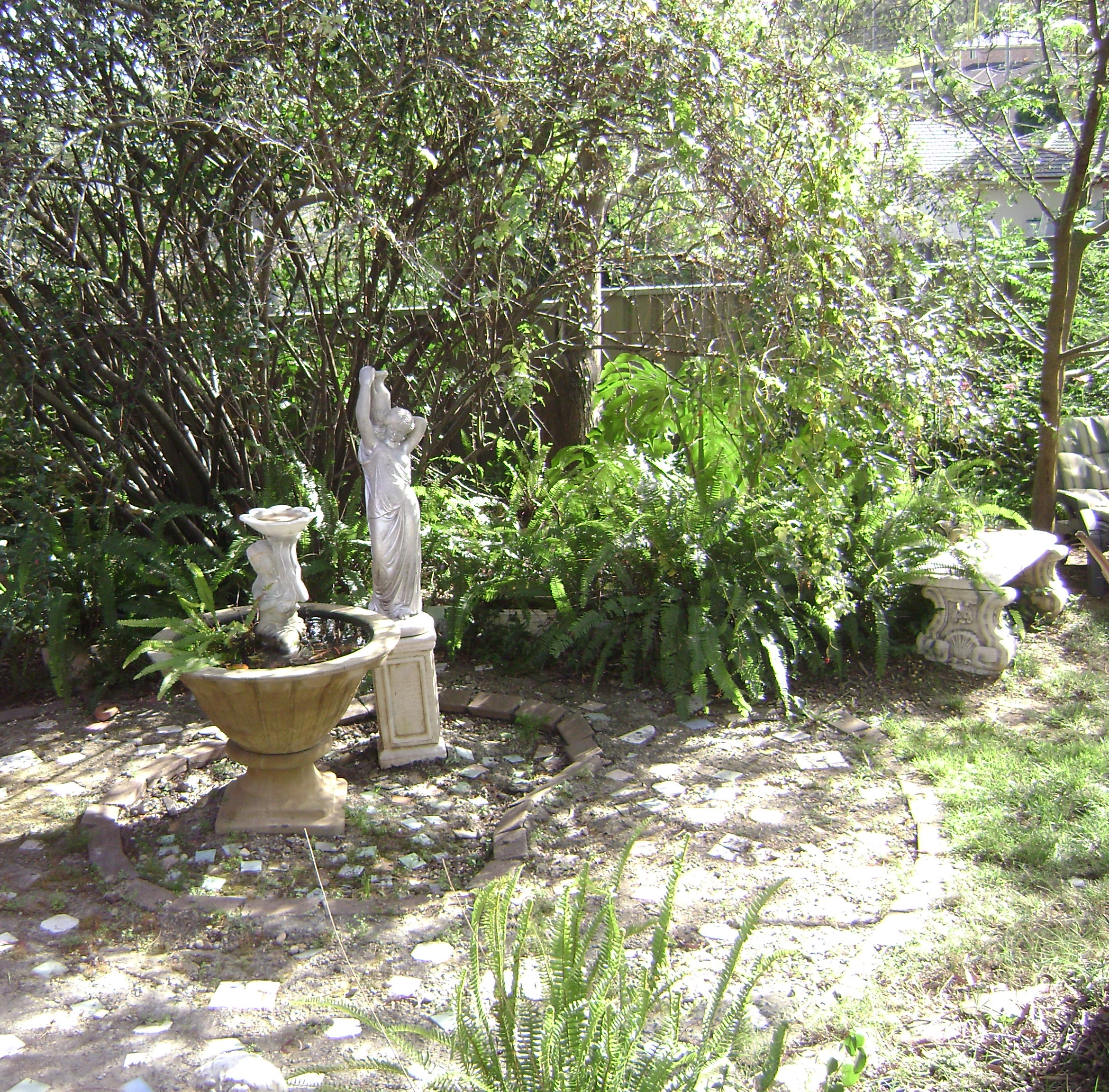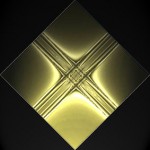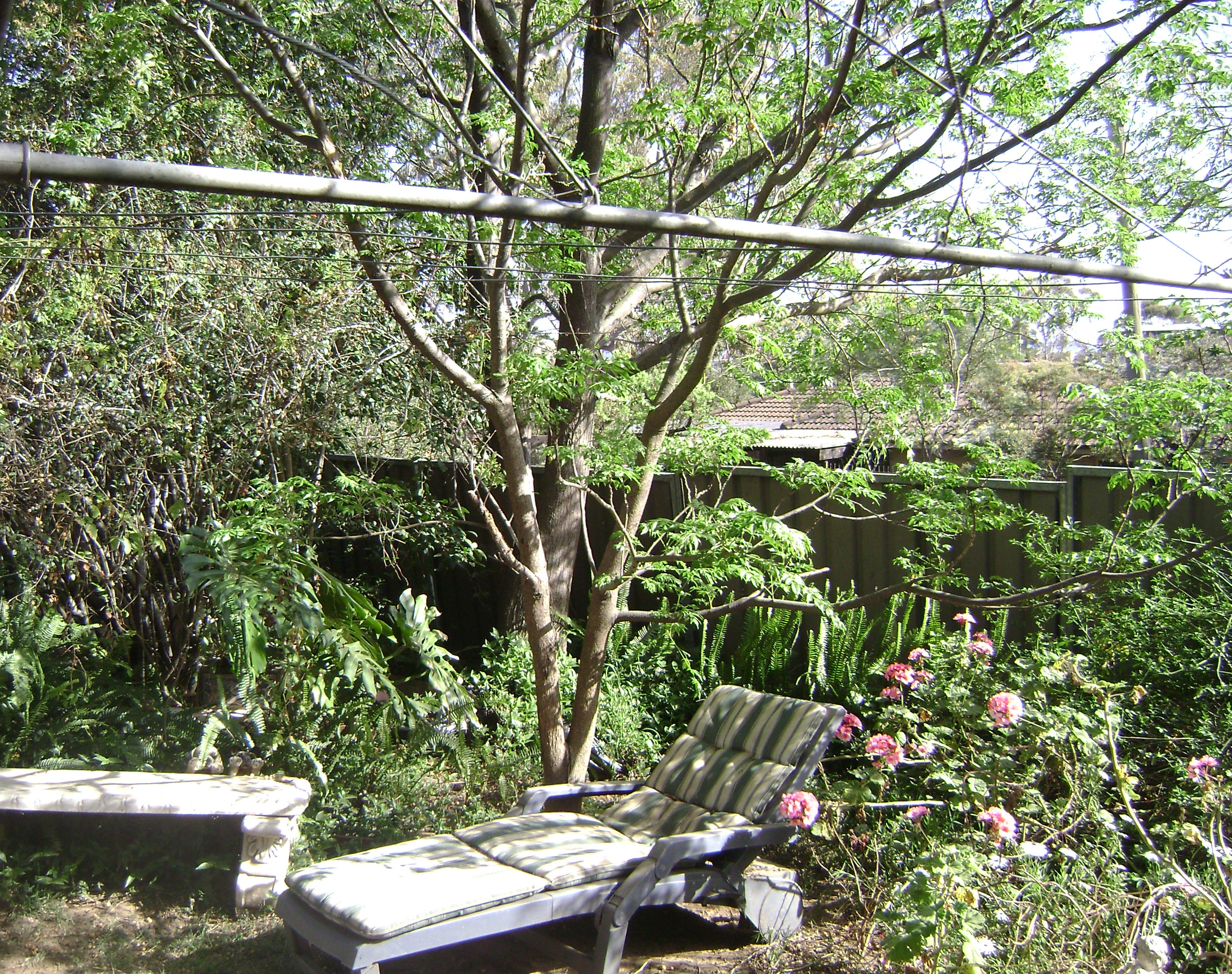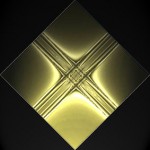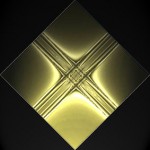 To this: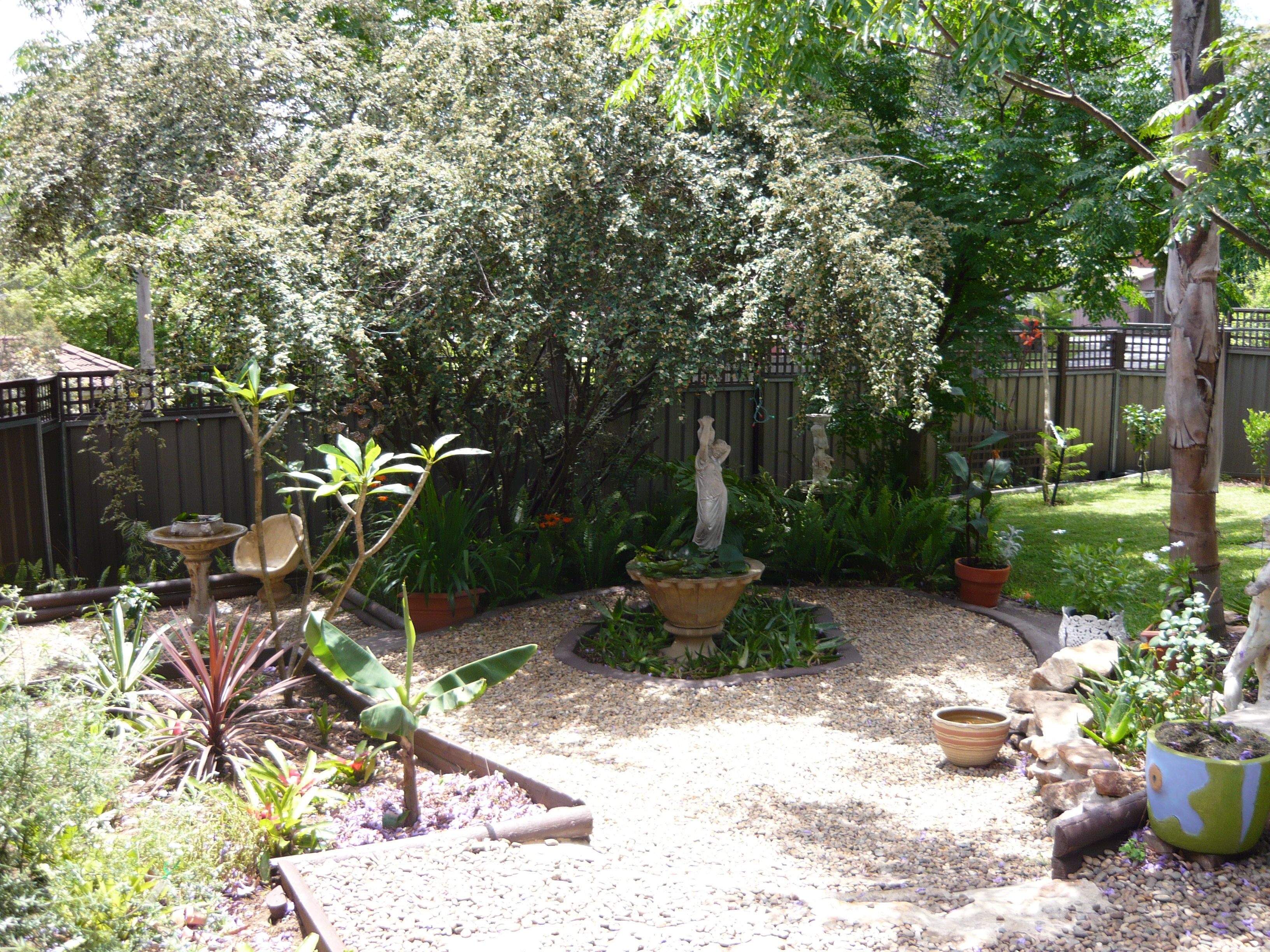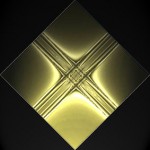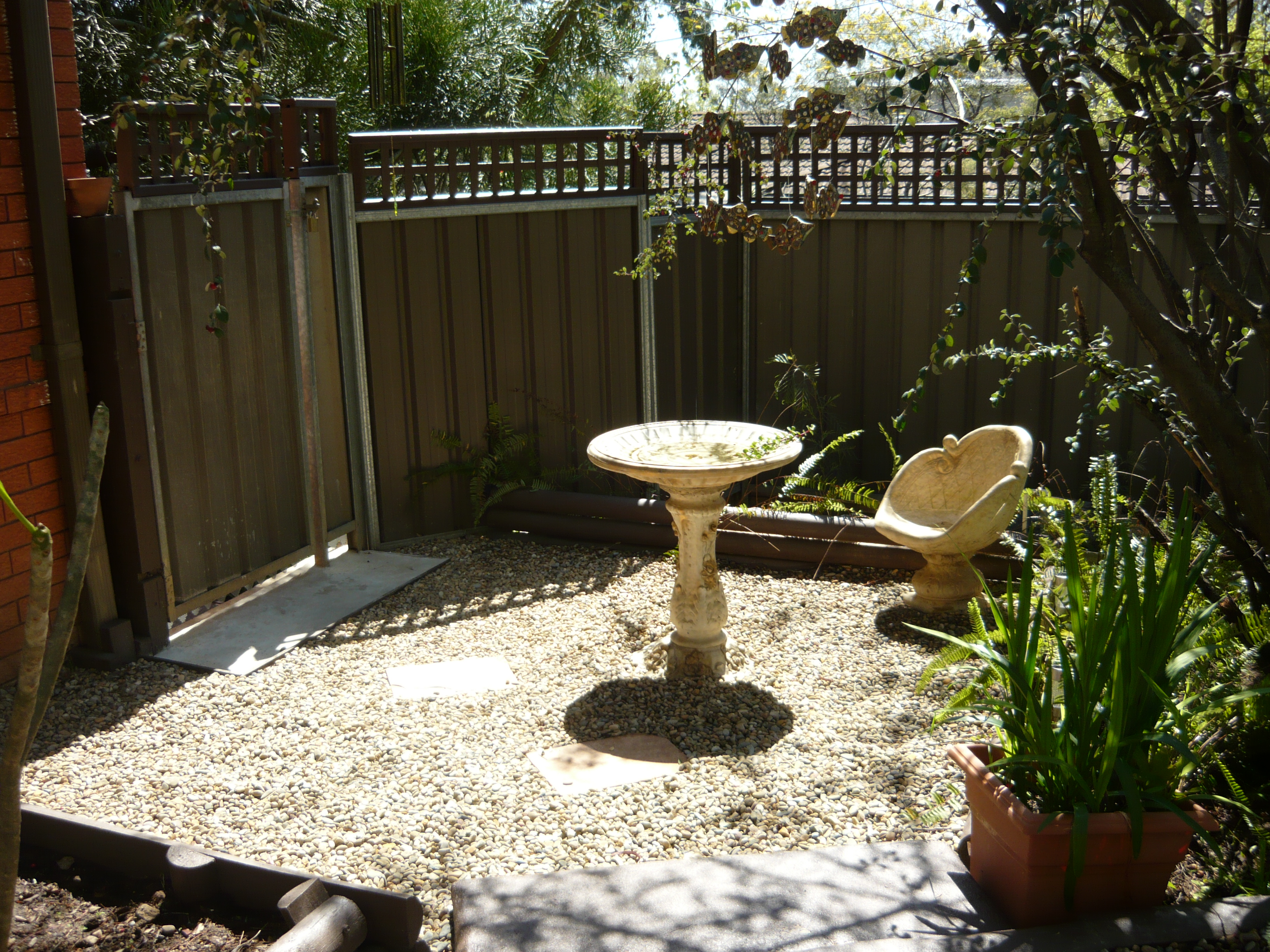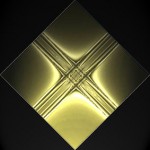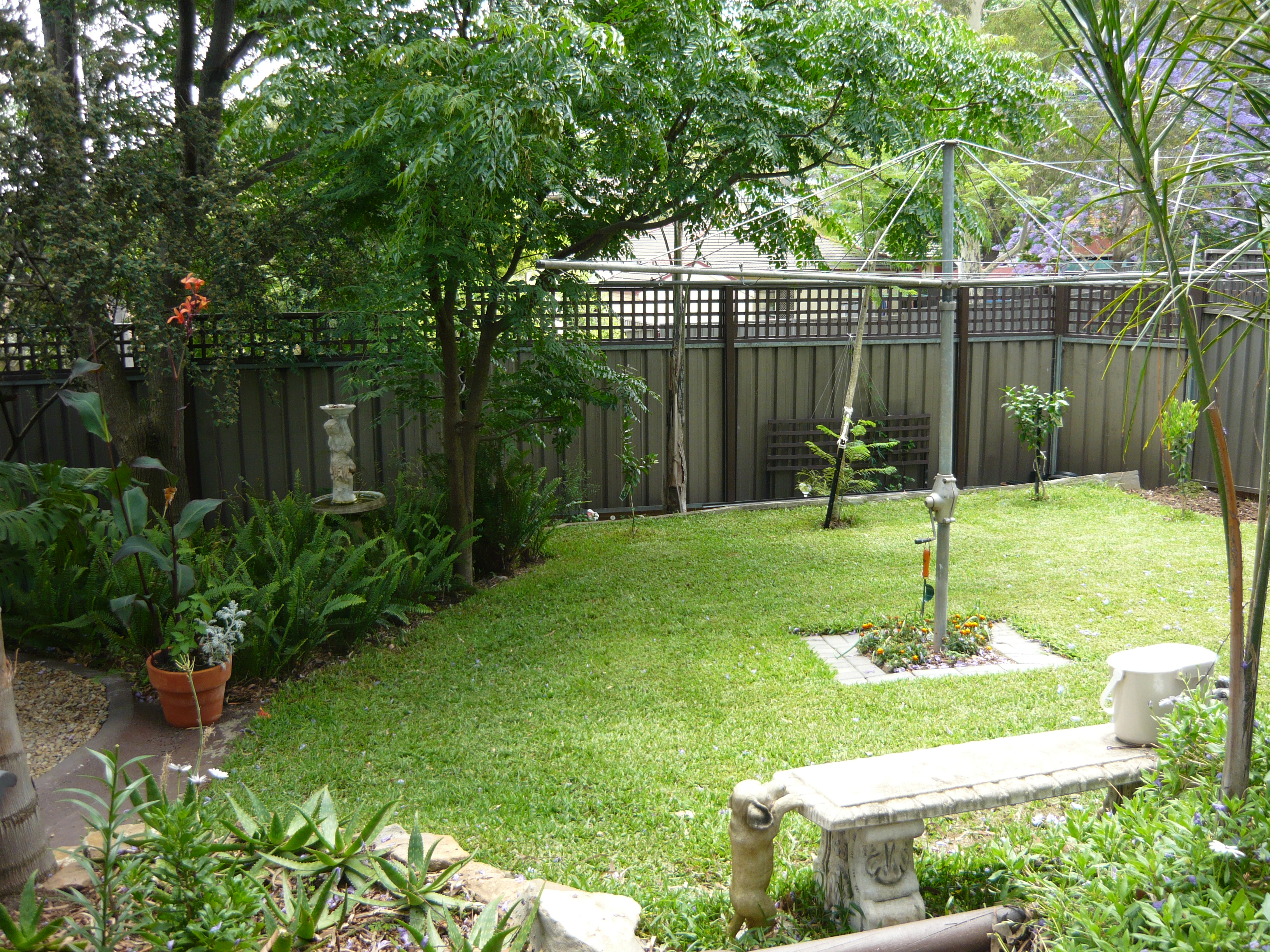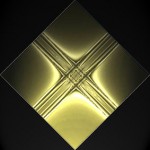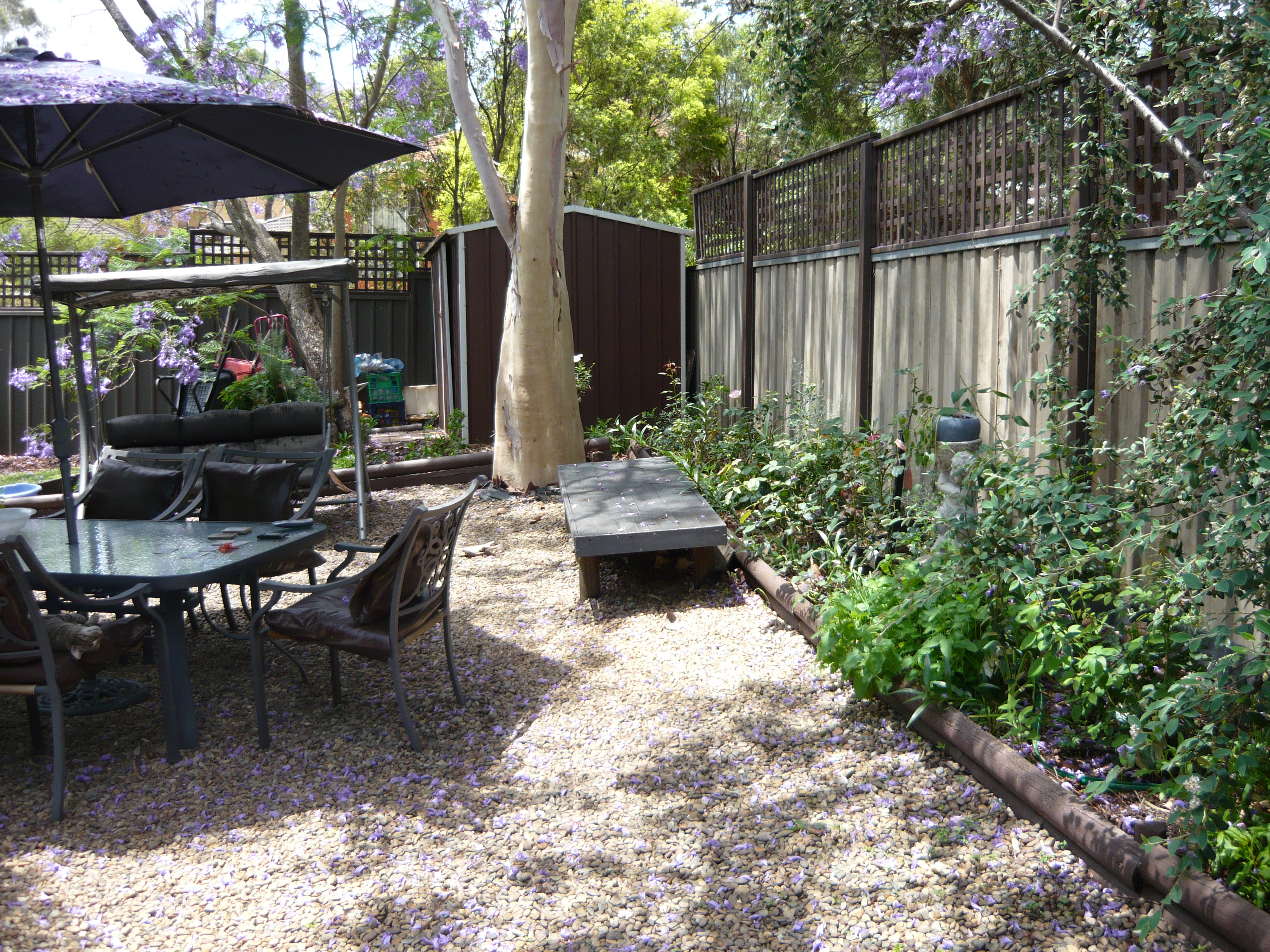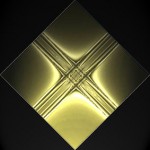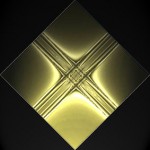 2011 Continued…
* Also at Frogmore House the UWS Winter Exhibition 2010 to 2011 will be coming to a close to commence a Summer Exhibitions starting December 2011.Currently being exhibited is The Focus Series- a series of four drawings (A3) conceptually in the 4 stages of how Focusing works.
 Focus In Perspective: Focus In Objective:Focus In Subjective:and Focus Introspective.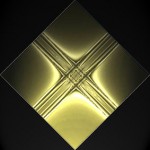 Preparation for UWS Frogmore House December 2011 Summer Exhibition has been commenced and Just Joey Rose, and Wusss Bluff Coy. are being exhibited now for the next 6 months. Just Joey Rose was completed December 2011. Wusss Bluff Coy. was drawn in 2005, and up until now, not exhibited at Frogmore House.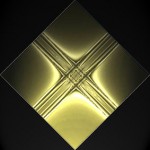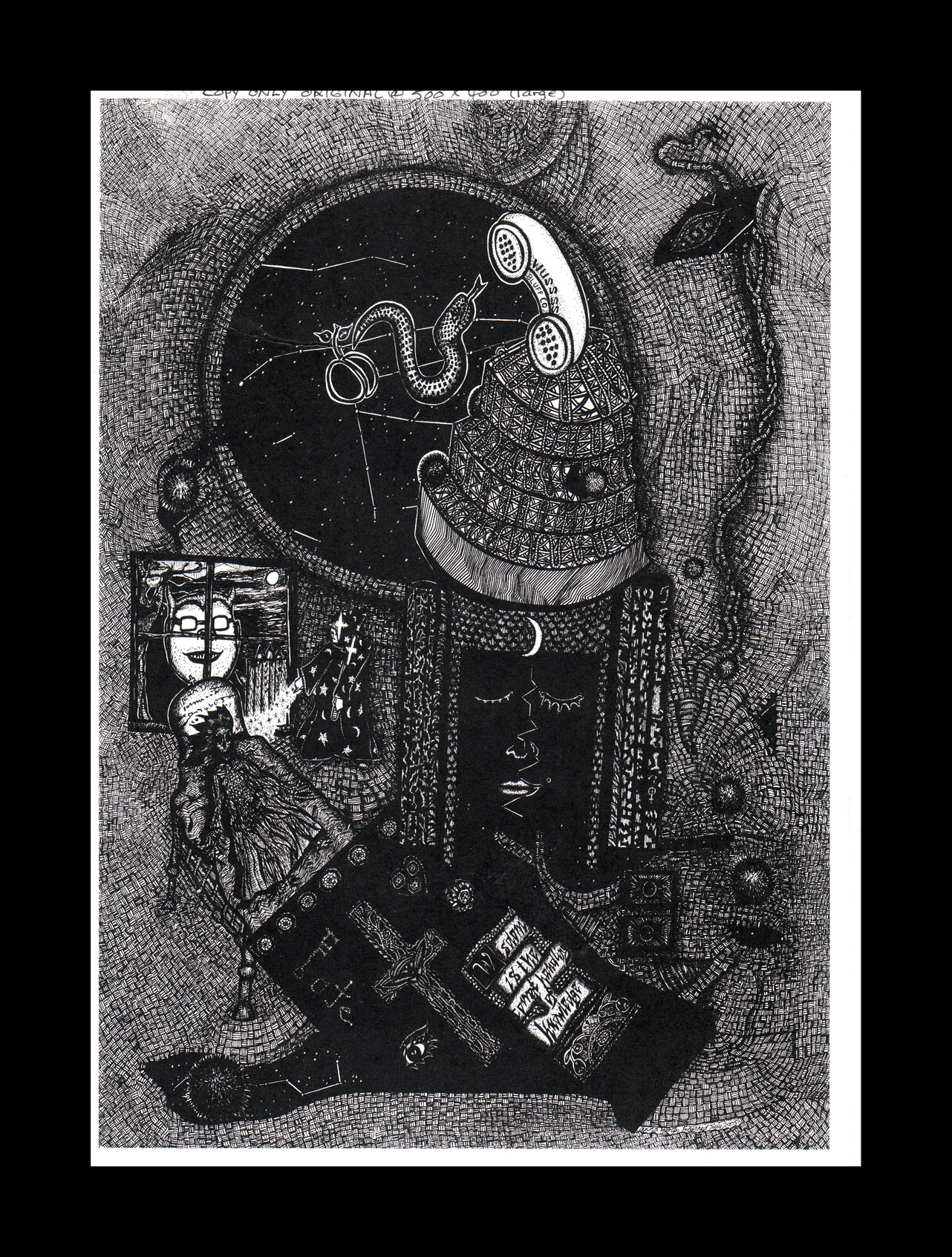 Wusss Bluff Coy. 2005.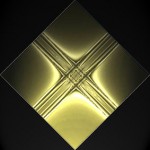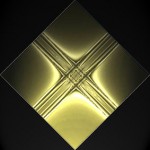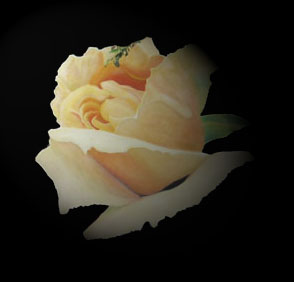 The above rose is an extract of a rose that is was painted for the UWS Frogmore House Summer exhibition starting December 2011 for 6 months at Frogmore House UWS. Acrylic on canvas. 36″x36″ (nearly a metre square).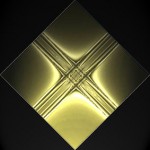 * Theodore's Cafe- Fag 'N Wine Print March to May 2011 inclusive. Current.
Fag 'n Wine screenprint in the background. 2005. 710cms x 1 metre. AB.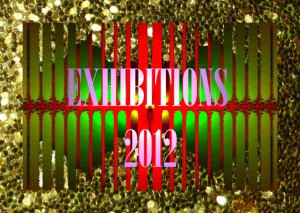 Just Joey Rose(Dec 2011)at Theodore's Cafe and Restaurant for one week prior to exhibition at Frogmore House, starting December 2011 to June 2012.
Wusss Bluff Coy. Acrylic.(2005) Frogmore House , starting December 2011 to June 2012.
December 2011 and January 2012 is 'Across The Road From Theo's'. Acrylic. 2010.
 Also currently exhibiting are 3 of the 4 works in a Fractal Series, being Untitled.  Until 21st May 2012 when Artdeco will replace these there.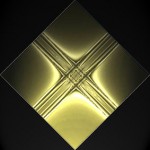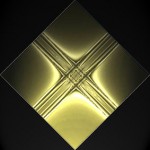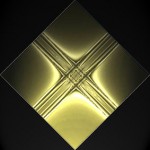 Also exhibiting at Theodores cafe area series of three of the four  fractal drawings, the last one being sold. Pastel but  one being mixed media.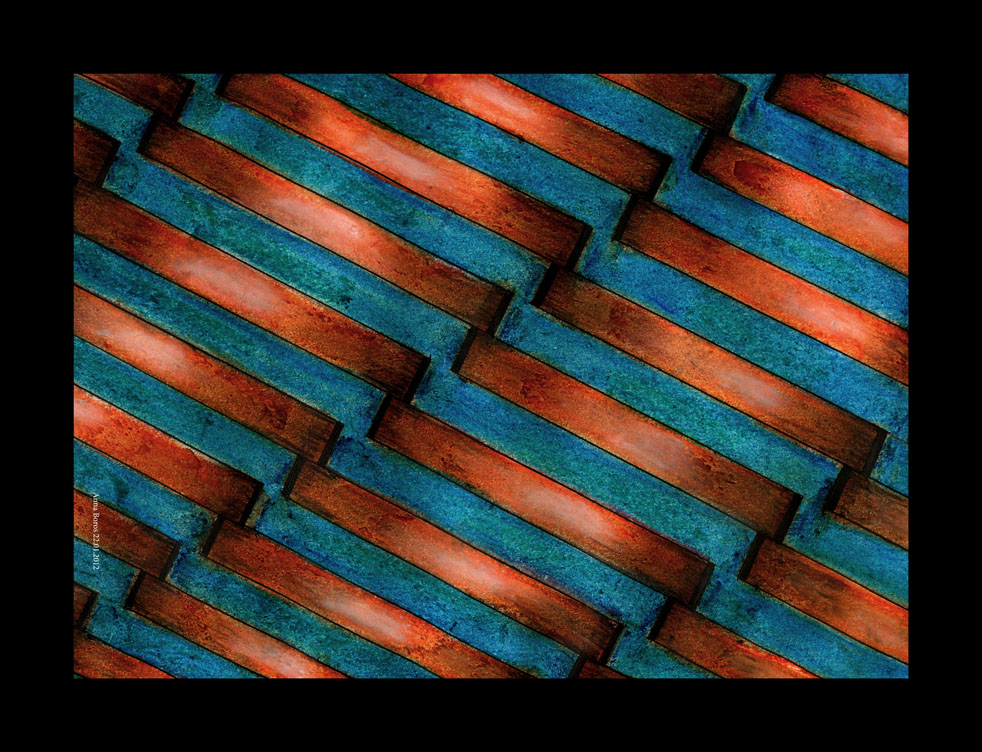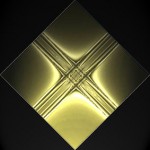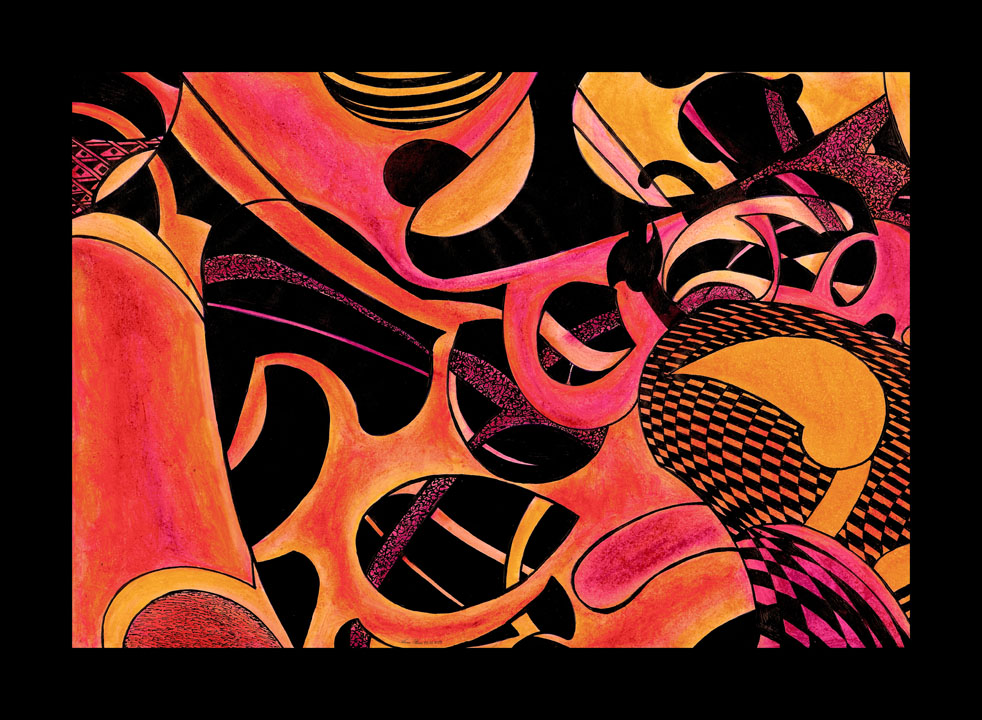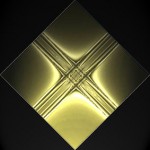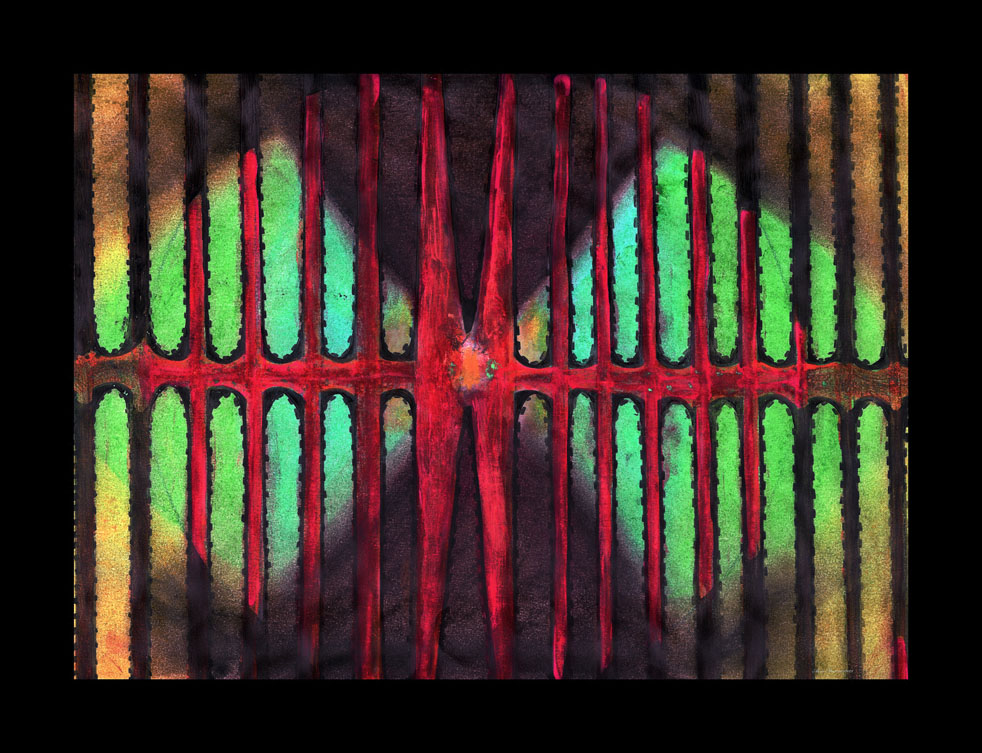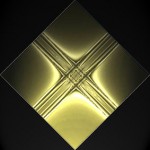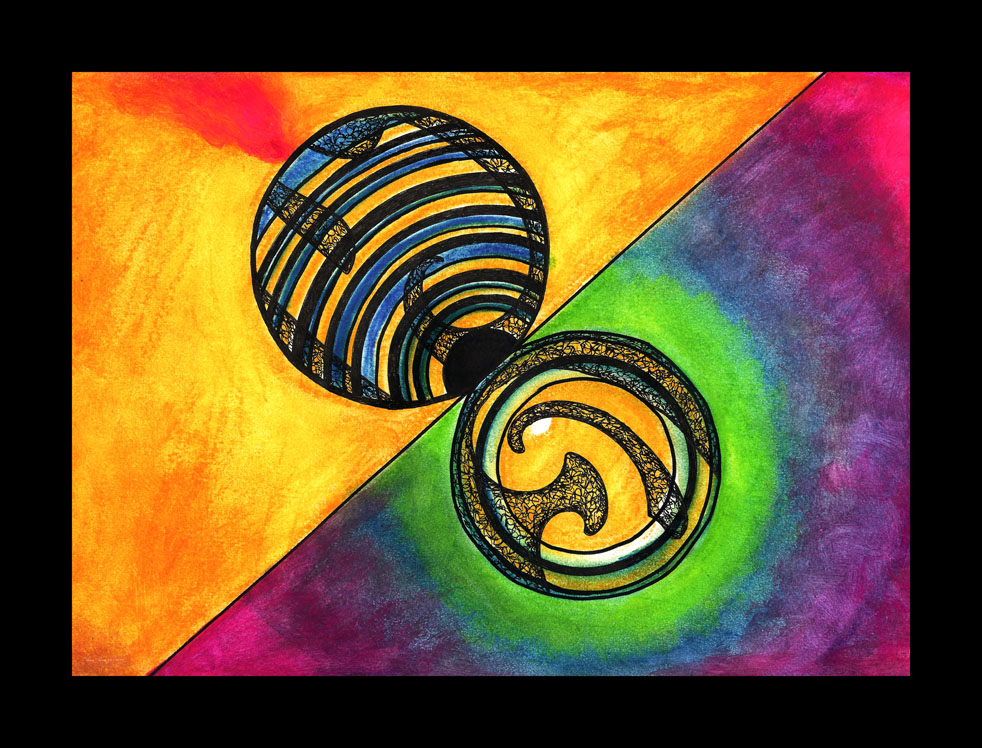 The above drawing is SOLD.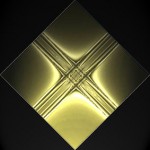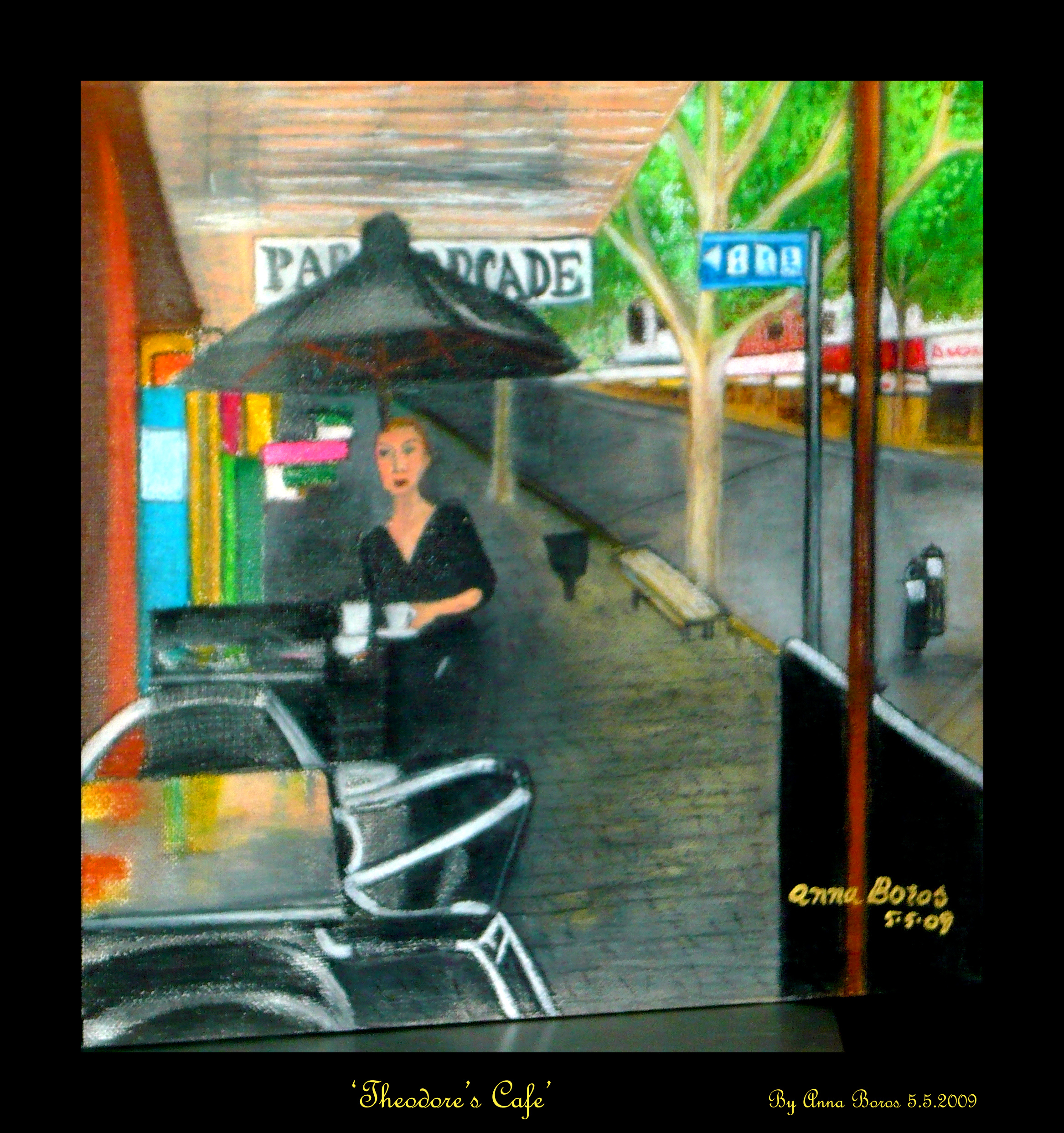 Above:  'Across The Road From Theo's. SOLD.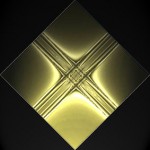 As at Monday the 21st of May, 2012 the Fractal Series was removed from Theodore's Cafe and the completed work titled 'Artdeco' was hung and is now being exhibited.
New works just made were Go On Say It, and Visit.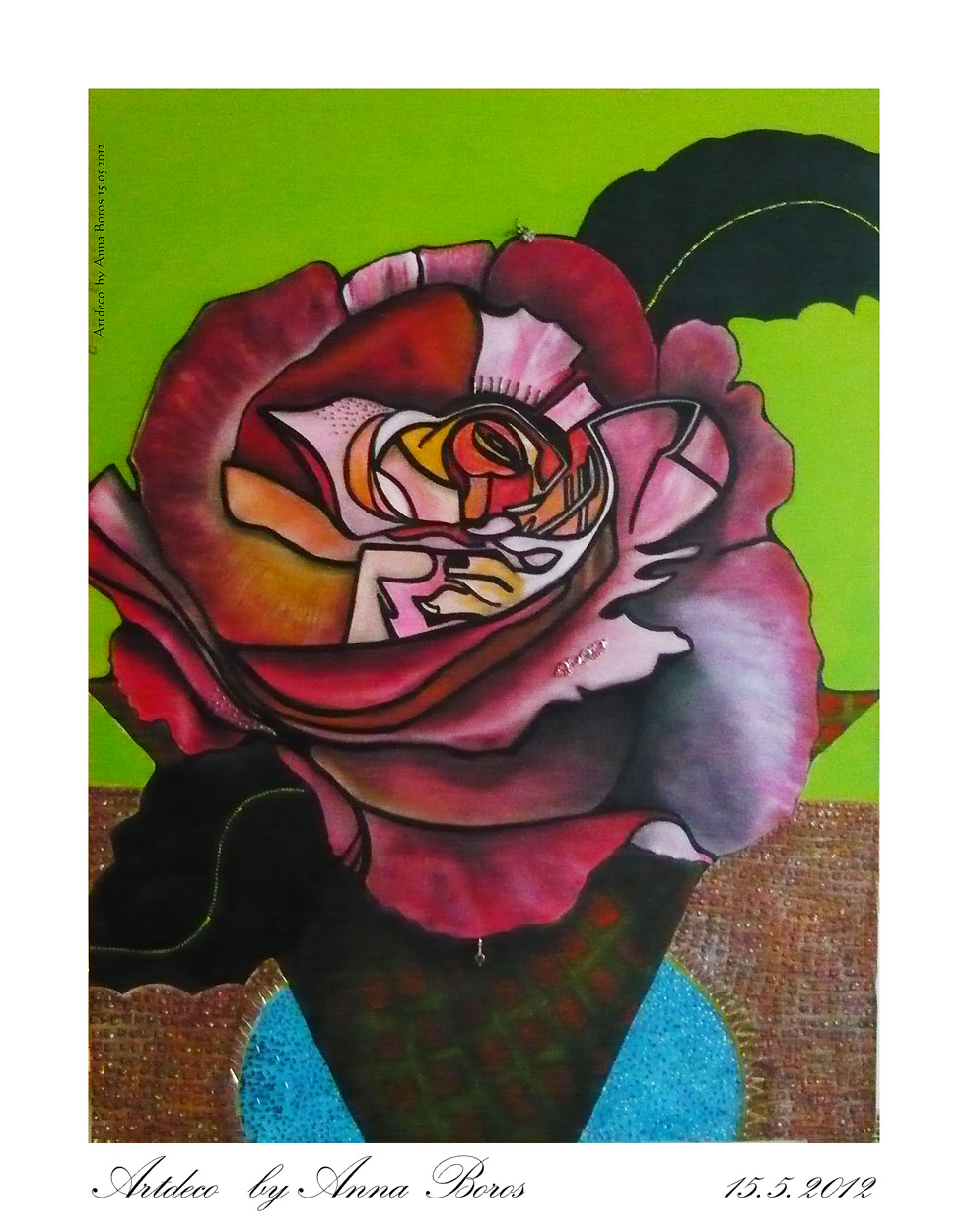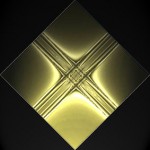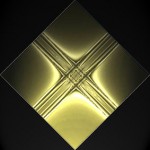 http://www.artslant.com/global/artists/show/144209-anna-boros
OLD WEBSITE AT:
http://Annaboros.piczo.com
BUSINESS NETWORKING LINK AT:
http://au.linkedin.com/in/annaboros
 MYSPACE SOCIAL NETWORK:
http://www.myspace.com/annaborosartist
FACEBOOK SOCIAL NETWORK:
Facebook. See Anna Boros. Australia. Sydney.
Writemailme:
annatboros at gmail dot com
WordPress
Webcity. Australia.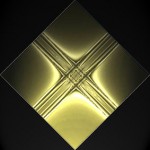 Unless expressed in the contrary,
all images on this site remain
the property of Anna Boros and are subject to
copyright and its laws.