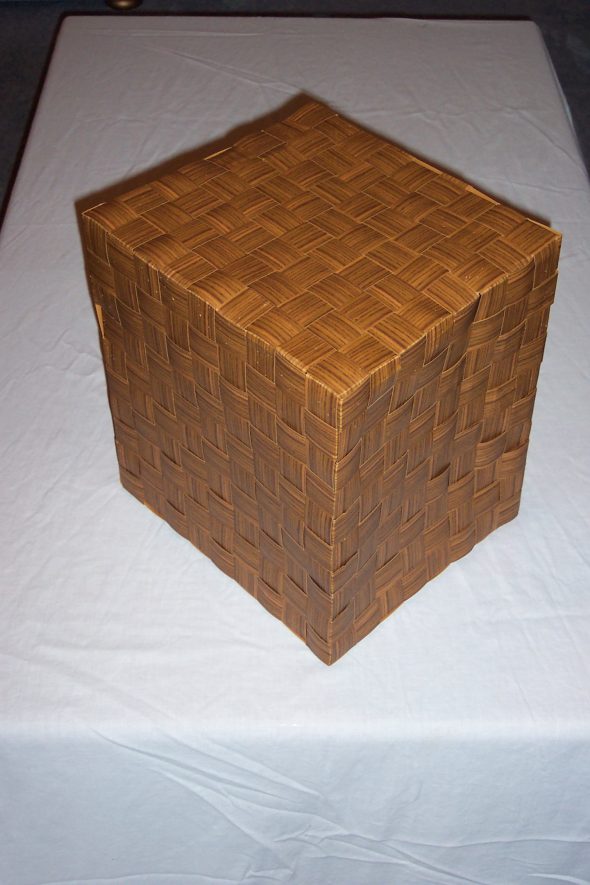 Veneer Tape. 14th April, 2003
Along with the Fan, and the Runner being made with veneer tape, this cube was
made without any kind of joining or fastening system, or glues.
This is purely a fully closed in cube where there is no lid, nor opening. The ends were tucked in.
The concept is how to use the Drawn Line into a 3D object/ sculpture.
Practical use could be as a seat if inside is stuffed before closure. Otherwise, object d'art.