FAG N' WINE SCREEN PRINT & MATCHING TABLE TOP.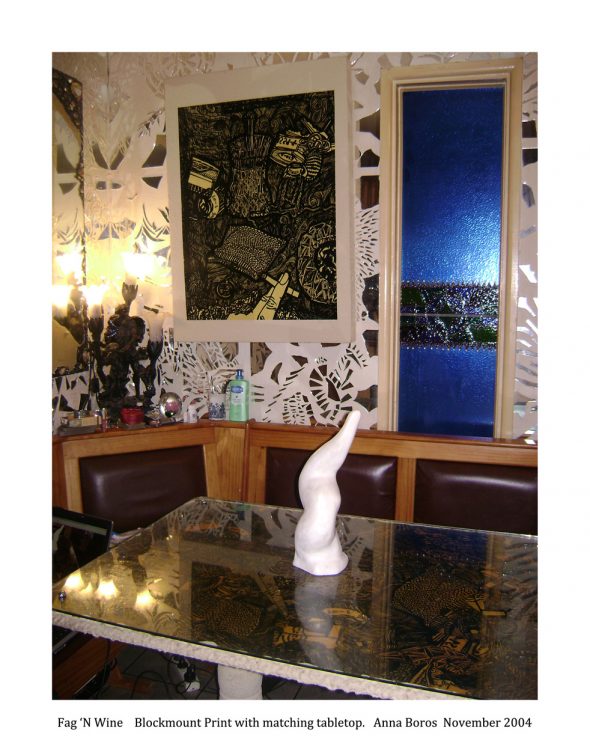 Blockmount screen print with screen print table top. 2003
The Fag 'n Wine blockmount screen print is a series of other blockmount screenprints, being :
' The Four Oddballs' ; 'Cardigan Coat' ; 'And They All Charged In Like Malee Bulls' ;  'Glomeshh Monster' ; and,  'Dolly' .