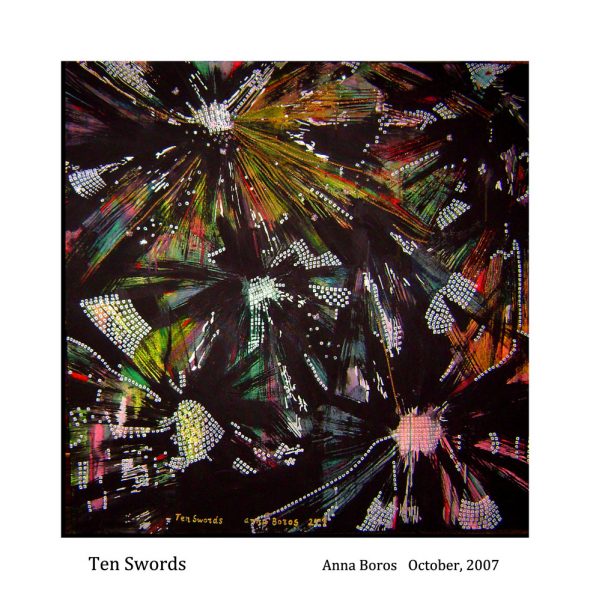 Mixed media- acrylic paint, chain, embellishments. October, 2007
The Ten Of Swords card in the Tarot, represents great mental alacrity,
and among other inferences, mental anguish and mental illness. This particular
abstract represents when the brain sequences disrupt, cause fits and spits, anguish and
frustration. A dear friend of mine was the inspiration of this piece,
due to the friend having to overcome the effects of  accidental electrocution.
The beautiful colours represent the beautiful person within.