Coming up in early June 2019 will be my submission of an art work. Pastel on canvas titled 'Mala Fide' . The artwork was completed 27 May 2019. Below is the jpeg of the work.  The theme by Fairfield Art Society is to have an artist's interpretation of mental illness. It needs to be high quality, realistic, and sympathetic to the theme. Here is Mala Fide.
I have Anxiety Disorder PTSD and I have worked a self portrait in how I envision this disorder. This work received 1st prize in the Traditional Section  and will be staying with The Prizewinners Showcase at Club Marconi Bossley Park NSW until Sunday the 28th July 2019.




NEWS & INFORMATION  for the EVERYDAY MATRIARCHAL HEROINES   Upcoming  Exhibition:
MAY 2019
The Everyday Matriarchal Heroines exhibition series is a travelling exhibition so that everyone may be able to read of these wonderful women's heroic life experiences. 
As of May 2019 , New Exhibition at the Gallery ONE88 at Katoomba.  It is a joint exhibition with artist Mary Pace.  Don't forget the Opening celebration!  See below: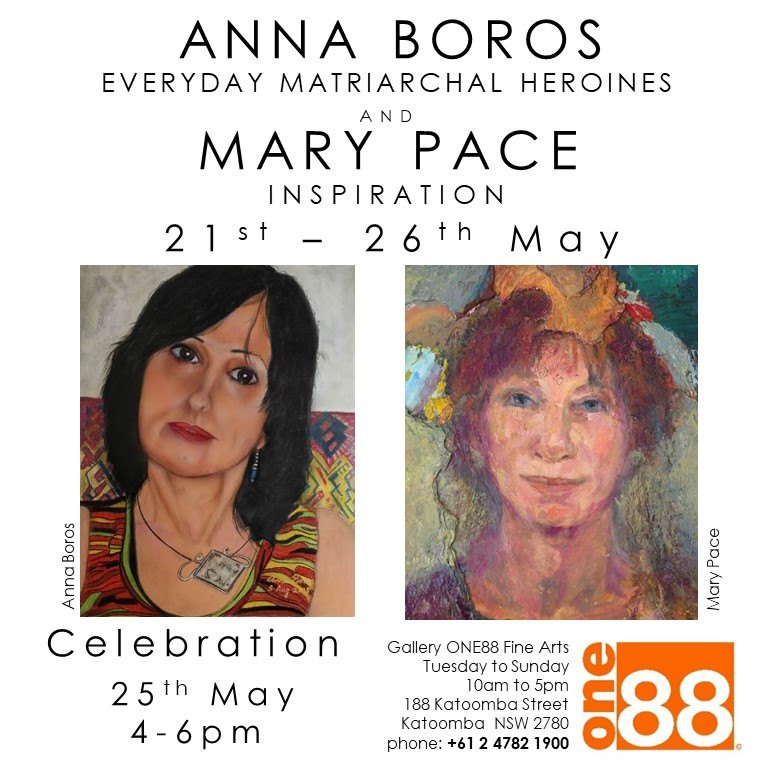 The exhibition went very well with a good interested crowd. Speakers were Victor Peralta of the Galleryone88.
He was quite interested in this particular exhibition as he is an accomplished portrait painter himself.
Ms. Mary Pace gave an enlightened speech about her works and was quite entertaining…and…
I gave  a heartfelt speech on the Everyday Matriarchal Heroines Series.
I sincerely thank Sharon and Victor Peralta and the staff of GalleryOne88 Fine Arts, ; Mary Pace- a wonderful artist in this joint exhibition,  Bill  for his help in this venture; Nicholas Aarts and Marina, and every person that came and viewed the works in this exhibition. 🙂 . It was a fun time had by all ! Thankyou! 🙂
The  Everyday Matriarchal Heroines exhibition runs from  Monday the 19th of  November to Sunday the 25th of  November, 2018.
The  OPENING  for the Everyday Matriarchal Heroine's Exhibition will be on  Tuesday the 20th of November, 2018,  at  6.00 pm. 
Address:  TAP GALLERY,  up the stairs, and immediate right, 259 Riley Street, Surry Hills NSW 2010
Artist talk  is Sunday the 25th of November 2018 at 3.00 pm.
Phone Gallery for more enquiries and speak to Lesley.  (Curator).  0400610440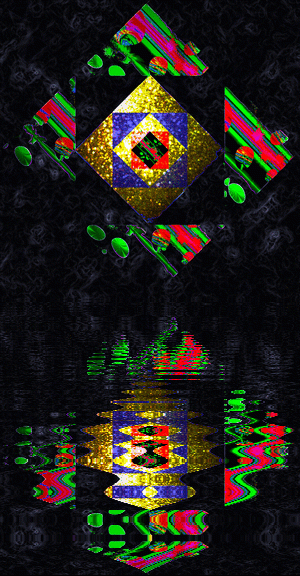 In Memorandum- Artist Coleen Shaliapin . February 2018
Recently, I visited an Opening titled ' Escaping Into The Open'. It was a Memorial Retrospective of Paintings and Drawings by Colleen Shaliapin who passed away last year.  The Opening and Memorial Service started  7.30pm on Friday the 16th February 2018.  Guest speakers were Greg Frawley and Lorraine Maggs.  It was held by the Fairfield Art Society Gallery, Mezzanine Level, Club Marconi, 121-133 Prairie Vale Road, Bossley Park NSW 2176.
Her work spanned several decades, was very Australian styled with trees and bushland settings, still life, and country property buildings. She had a beautiful eye for detail and an aesthete for her surroundings and location sites. Her brush-stroked colours  reminded us of misty mornings and streams of sunlight on flora, fauna and objects.  She will be missed by her love of life and art.
I also recently joined up with (again after all these years!), the Nepean Art Society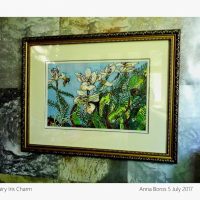 I've entered  Fairy Iris Charm into Nepean Art Show Exhibition on the 24th-25th  March 2018.  I'm looking forward to it . Bump in is on Thursday the 20th March 2018.
See Tap Gallery Website if your'e interested to go in exhibitions, or just seeing them. They also have a lot of classes and fun and excitement there going on all the time. See www.tapgallery.org.au  for details.
Upcoming Exhibitions-
Nepean Art Society 2018 Autumn Exhibition and Sale
Saturday the 24th March 2018 9am-5pm, and Sunday 25th March 2018 10am to 4pm
Members Prize Exhibition conducted by Fairfield Art Society
Opening Friday the 25th of May 2018 to Sunday,3rd June 2018′  (Times inserted when known).
Gallery, Mezzanine Level, Club Marconi, 121-133 Prairie Vale Road, Bossley Park NSW 2176.
See http://www.fairfieldcityart.org/    for more information.