This work was entered  into the Fairfield Art Society Exhibition Sunday the 2nd June 2019. On the 5th of June late at night a phone call from one of the directors of the society Mr. John Supe informed me that the Mala Fide self portrait has won First Prize for the Traditional Section.  It is very exciting.
All award winning works will be offered to remain on show at Club Marconi  ( at Bossley Park NSW ) until the 28th of July 2019.
The  Official Opening is  Friday the 7th June 2019 at 7.30pm in the Elletra Room. Club Marconi President Mr. Vince Foti. 
(The last time I won a prize was the Australian Art Ethical prize for 'Oil Is The Earth's Blood', Oct 2010 People's Choice Awards).  (look up in Search).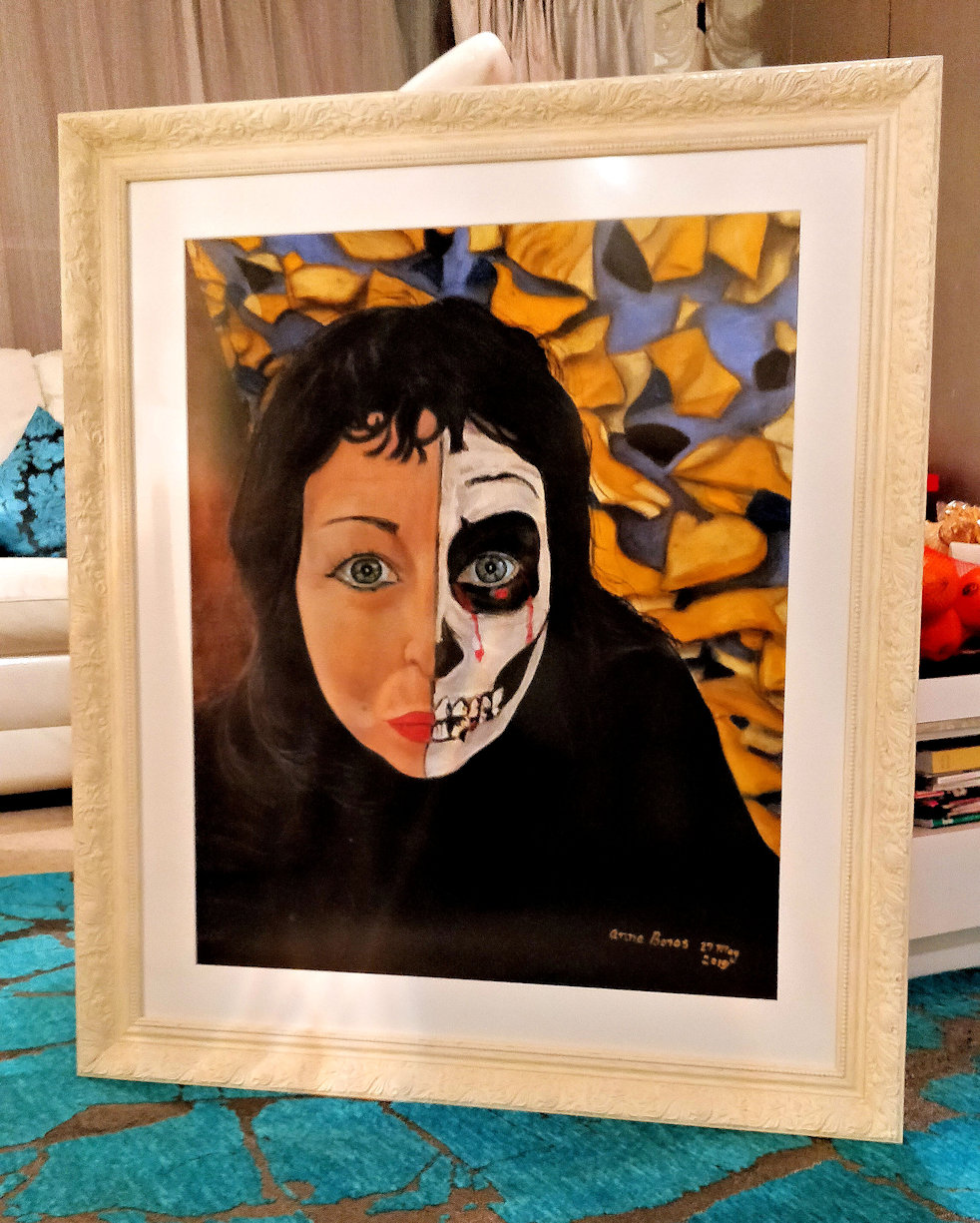 Pastel on Canvas.