NEWS & INFORMATION  for the EVERYDAY MATRIARCHAL HEROINES   Upcoming  Exhibition:
MAY 2019 Exhibition at Galleryone88 : 188 Katoomba Street Katoomba. More details below!

The Everyday Matriarchal Heroines exhibition series is a travelling exhibition so that everyone in differing locations may be able to read of these wonderful women's heroic life experiences and connect with them. 
As of May 2019 , New Exhibition at the Gallery ONE88 at Katoomba.  It is a joint exhibition with artist Mary Pace.  Don't forget the Opening celebration!  See below: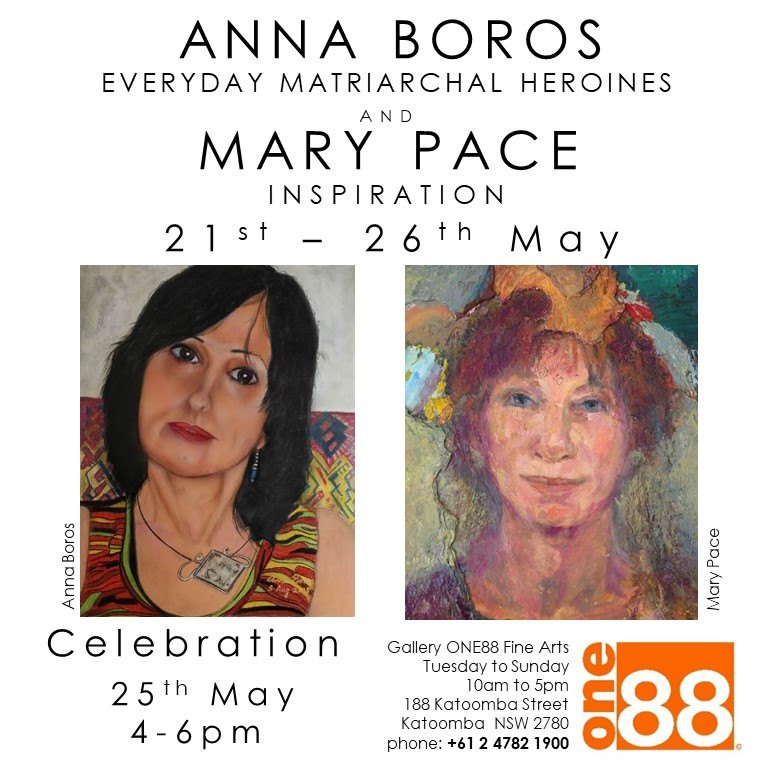 Exhibition at Tap Gallery November 2018
The  Everyday Matriarchal Heroines exhibition runs from  Monday the 19th of  November to Sunday the 25th of  November, 2018.
The  OPENING  for the Everyday Matriarchal Heroine's Exhibition will be on  Tuesday the 20th of November, 2018,  at  6.00 pm. 
Address:  TAP GALLERY,  up the stairs, and immediate right, 259 Riley Street, Surry Hills NSW 2010
Artist talk  is Sunday the 25th of November 2018 at 3.00 pm.
Phone Gallery for more enquiries and speak to Lesley.  (Curator).  0400610440

 
Speakers:  Intro by Anna Boros,  
Ms. Kylie Liversidge  ,   Ms. Emma Husar MP
Snacks, Drinks.
Entertainment by Ms Karen Dunn,  Anna Boros