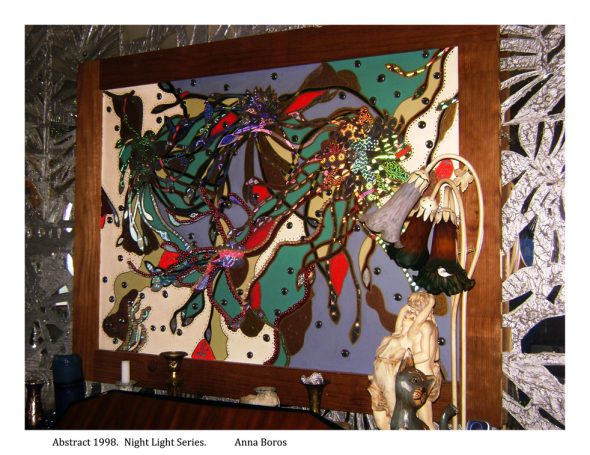 Mixed Media/ Abstract/ Sculpture. 1998
This work is made of poster paints, acrylic paint, beads,
and other embellishments, reflective paper, and glass.
I wanted a large colourful abstract for the lounge room, and came up with this.
No really firm concept, nor philosophy associated with it. Just pretty, and colourful.