Resides:  Sydney, New South Wales, Australia
Qualifications:
                     Modern Singing Teacher since 1987
                     Member of  'Poetry By The River 1996 & 1997. I also was the singer.
                     Compered 'Anna's World' Air FM Nepean 1996.1997,1998
                     Radio
                     Songwriter 1997 +
                     Wrote jingles Sky FM 1998
                     Drama Grade 6    2001
                     Cert Iv in Assessment & Workplace Training 2002
                     VET Initial Training & Learning  2002
                     Teaching Art Mosaics. 13 February 2003  for  Nepean College
                     Teaching Singing Course. 11th February, 2003 Nepean College
                     Teaching Singing Course 30th July 2003 Nepean College
                     Teaching Singing Course. 17th February 2004 Nepean College
                     Teaching Sculpture: An Introduction. Course.   20th  October, 2005 Nepean College
                       Bachelor Fine Arts 2005
                       50% Bach. Teaching 2005
                       Cert. IV in Business Management  2005
                       Teaching Singing Course Start 10th May, 2006  Nepean College.
                        Cert. RSA RCG 2006
                     Nominated Artist of the Week by Artfiles   24/7/09-31/7/09 'In Focus'.
                     Starting 17 week Introductory Graphic Design Course at TAFE 28.7.09.
                     (Not completed due to hospitalisation).
                     Teaching art at home studio starting Tuesday the 15th December 2009.
                      Then I continued loads of art making and exhibiting full time.
                       This List Is still active and ongoing…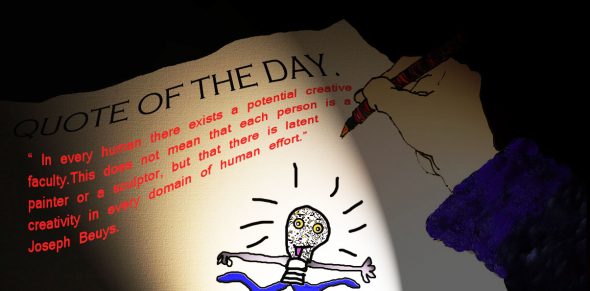 EXHIBITIONS       
UWS (Now WSU)  2002, 2003, 2004, 2005, 2007, 2008, 2009
EXHIBITIONS 2006
 Kings School, Sydney 2006
Mona Vale Art Gallery 2006
EXHIBITIONS 2007      
Frogmore House 2007 Summer Art Show Fri 23.11.07 Opening.
 Exhibitions 2008            11 EXHIBITIONS THIS YEAR.
 The Heritage, Parramatta   2008
Frogmore House. UWS.      2008
Pretext Art Gallery            2008
Frogmore House 2nd Exhibition this year.  Currently.until Nov 2008
 TAP GAllery  19 yr Gala Group Exhibition July/August 2008
 TAP Gallery Wine Rock Exhibition August 2008 Exhibiting TPS,
                Pending Rebirth, X Swords , Afim, & Kitty Kitty.
  TAP Gallery Group Exhibition August 2008  'Kitty Kitty' .
  Royal Australian Botanical Gardens Sept 2008 .Exhibited TPS
                & Series Fruit & Veg
 Nepean Art Society October 2008 Exhibiting Fruit And Veg
                Series Oct 2008
Aroma Cafe Springwood Oct- Nov 2008
ArtExpo October 2008 Sydney, Moore Park. Series x 4 cats 2008
EXHIBITIONS 2009                    22 Exhibitions this year.
Mixed Bag Show exhibition. 18th of February 2009  Northbridge, Sydney.Still current to April. 2009
Milson's Point 'Versatile Artists Exhibition- Anna Showing 4 selected works.  Current to April.2009
Now here's My Dark Side. Exhibition  11th March 2009 Tap Gallery Sydney.2009
Autumn Equinox Salon 09. Exhibition at the Royal Australian Botanical Gardens Sydney.2009
Nepean Art Society. Autumn Exhibition. 3 Nudes.  April 2009.
Northbridge Gallery, Sydney, X Swords being exhibited. Curator Steve McLaren, April 2009
Pyrmont . Small is Beautiful Exhibition 2nd of May 2009. 2 works. 'Mickey Rat Watch'. 'Losing Face'.
Theodores Cafe Restaurant High St Penrith, Was cordially nvited to hang works there to exhibit and sell for an indefinite time. Start early May 4- June 21 2009. Exhibiting 'Penrith High Street, Theodores Cafe'; 'Elephant On The Piano'; 'Flippy'; & 'Blackie'. Sole exhibition.
Mickey Rat Watch & Losing Face were exhibited in a free group exhibition at the Tap Gallery at Darlinghurst for one week, starting Thursday 7th May, 2009(Opening) and finishing Sunday the 10th of May, 2009.
Blackie' given as a gift to Penrith Veterinarian Hospital June 2009. Now exhibited there.
'Common Weal'  was exhibited at the Tap Gallery Sydney through the australianethical company. AustralianEthical Art Exhibition June 1-14th, 2009
Theodores Cafe, High Street Penrith. June 21st- July exhibiting 'Mind Series' & 'Bleak Interview'. and 'Penrith High Street, Theodores Cafe'. Sole exhibition space.
'Snakes'; 'Blackie Through Shroud'; & 'Fabulous Freehand Fractal' Exhibited at the Tap Gallery 20 Years Gala Exhibition 1st of July-  14th of July, 2009.
'TPS' is being exhibited at Frogmore House, UWS, Gt Western Highway, Kingswood starting Friday, 17th July 2009 and going until November 2009.
'Common Weal' being exhibited at Northbridge Gallery, Sydney- WINTER SHOW starting 19.7.09
Personal Profile and art images being advertised by Artfiles.com.au  Home page 'In Focus', starting 24th/7/09-31/7/09. Common Weal; Bounty; Kitty Kitty; Spoon & Canteloupe; TPS; & Fruit and Veg. Co written by Krissie Scudds and Anna Boros. Edited by Krissie Scudds-Artfiles. Interviewer Krissie Scudds.
Theodore's Cafe, High Street Penrith. Exhibiting Worldly Success; Fabulous Freehand fractal, and Snakes. August 12th to October the 26th, 2009. Sole exhibition space.
Spring Equinox Salon Show at the Australian Botanical Gardens Sydney. 10th September to the 22nd of September 2009. Palm House Art Gallery. The 3 Nudes; Eggs Anyone?
The Artists Shed Exhibition Opening 24.0.09. Running for approx. 4 weeks. Common Weal; Ornamental Fighting Fish; Vision of Artists Workplace (series of 2 watercolours); and Mickey Rat Watch.
Amnesty International Exhibition at the Tap Gallery, Darlinghurst, Sydney. Exhibiting 'The Empty Bowl'. 20.10.2009-25.10.2009. Opening on the 20th October 2009
Theodores Cafe and restaurant is now exhibiting WORLDLY SUCCESS; VIEW OF NEPEAN RIVER FROM THE LOG CABIN; NEPEAN BELLE ON THE NEPEAN RIVER: EGGS ANYONE? was swapped for The Empty Bowl.. Starting date the Monday the 26th of October, 2009 . Usually hanging for about 4-8 weeks. Sole exhibition space.
Frogmore House at UWS for THE SUMMER EXHIBITION started November the 6th and running for the next 6 months. TPS is being exhibited there again at the precise request of the gallery.
Disciplines:   Artmaking. Teaching, Performance.
Contact:    [email protected]
2009
EXHIBITIONS 2010
January through to the end of March 2010, Theodore's Cafe on High Street Penrith, exhibiting 2 landscapes: Nepean Belle On The Nepean River, and View Of The Nepean River From The Log Cabin. Also being exhibited is Theodore's Cafe On High Street
Summer Exhibition still running at Frogmore House at UWS January 2010 through to March/ May 2010. TPS is being exhibited for another 6 months.
Tuesday, 9th March, 2010. 'WOB Exhibition' at 278 Palmer Street Darlinghurst, Sydney. Kitty Kitty, Bust from The Beauty Myth series; Cardigan Coat; Gratitude; Self Portrait Exorcism, and The Empty Bowl.
The works will continue being exhibited at the Tap Gallery up to the Sunday the 4th of April, 2010.
Saturday the 13th March 2010, Pyrmont 'Small Is Beautiful' Exhibition. 'Mickey Rat Watch' was exhibited.
Curiously Consumed Exhibition 10th May- 24th May. 2010 at Tap Gallery. 'Courses For Horses?' was exhibited.
Winter Exhibition at Frogmore House UWS starting May 28th, 2010 all Winter. Nepean Belle On The Nepean River; Tench Reserve; and The Nepean River From The Log Cabin. The three pieces are being exhibited there all the Winter.
Theodore's cafe in Penrith is now exhibiting TPS as at 28th of May 2010.
Australian Ethical Exhibition starting the 31st May 2010-6th June 2010. "Oil Is The Earth's Blood'. Acrylic on canvas 30″x30".Tap Gallery, Sydney.Winning the People's Choice Award for Australian Ethical Art Prize. See Media Clippings section at the bottom of the section page for link.
Visionary Art Exhibition. Tap gallery, Darlinghurst Sydney. 21.6.2010- 4.7.2010. 'Kitty Kitty' and 'Visionary' were entered.
Theodore's Cafe is exhibiting 'Oil Is The Earth's Blood' as from 18th October 2010.
 Oxford Art Prize Exhibition 23.10.10 on the 23.10.2010. 'Oxford Street'.
'Oxford street' exhibited Tap Gallery 24.10.1- 
 Frogmore House 2010 Summer Art Show . Starting Monday 29th November, 2010  The Visionary (4.June, 2010), Oil Is The earth's Blood (28 May, 2010),
 Delight (October, 2010), The Empty Bowl (20 October, 2009.)
 EXHIBITIONS  From 2011 to 2017. – A whole new personal ballgame play.
Quote: "… I tell you this so that you can understand why I do the art I do… love the art  of living and life… do so many different creative disciplines.
I believe, that  if you have the power to get knocked down, then you are also given the power to get back up.
It may take time, but the dead can rise up… and they do…..believe it.". Unquote. Anna Boros. September, 2017
EXHIBITIONS 2011
Frogmore House 2011 Winter Art Show started 7th June, 2011 to 7th December, 2011. Focus Series, consisting of Focus In Perspective, Focus In Objective, Focus In Subjective, and Focus Introspective. 
Frogmore House 2011 Summer Art Show starting 7th December 2011 to Thursday the 30th August 2012. Works submitted 7th December, 2011.  'Just Joey' and 'Wuss Bluff Company'. 
EXHIBITIONS 2012
Frogmore House, 2012 Spring Art Show. Starting  31st August 2012. Submitted 'Artdeco' painting.(15th May, 2012),
EXHIBITIONS 2013
Frogmore House, 2013 Autumn Art Show. Starting 28th February, 2013 'There Is A River' (6th February, 2013), ' Gone Sad Flee' (9th February, 2013), ' Egress' (13th February, 2013), ' Go On Say It !', and 'Visit'. These were 1 metre x 500  black and white ink on canvas reproductions of drawings . The 5 works in exhibition were quite impressive on the walls.
EXHIBITIONS 2014
Frogmore House Spring Art Show – 26August 2014 to 28th August, 2015.  Works submitted, 'Evernight' watercolour and acrylic, painting (3rd August, 2014) , Artdeco ' painting.(May, 2012), Nepean Belle On The Nepean River ' painting.(26 October, 2009), and 'Delight' painting. (October, 2012),
 EXHIBITIONS 2015
Frogmore House Spring Art Show. Starting 28th of August, 2015 to 17th August, 2016. Works submitted : Set of three posters : Ink on bonded acid free card. 'Yesterday's M', '9 Days Later' , and 'Wedding Vase' .  A pastel drawing titled 'Flippy' was also made specifically for the show.  This particular show went for a whole year +
EXHIBITIONS 2016
Frogmore House Spring Art Show- 17th August 2016. A set of six images of personally generated fractal images printed on canvas. Plus another, though large, canvas print of a drawing of 'Ali' 21st June 2016
NB: Quote:" Fractals are made through using algorithms and set mathematical equations. Personally, I find them fantastic, because, having made 1,000's of these over the last 9 or so years,  I have learned that these computer generated images have an infinitesimal limit as to how far these images can and could go! 
They are as imaginative as Nature can be, and are as Natural or as man made in there imagery , (which I found to be quite amazing). You will notice one of the prints does look quite anthropomorphic, and as natural as a plant, and another though blue, is very tube like, and likened to a musical instrument shape, or even pasta!
Another is like a wrapping on a present, including bow. Another like green metal, and another like a flower and as bright as a sunny day. The last being like a cone, a hat, with the optics moving and effecting the eyes to look again. I have made fractals that look like you are looking through misted glass, and some like patterning on a fair isle jumper! Amazing!
"
Unquote.  Anna Email dated 8th August 2016 .
Frogmore House Autumn Art Show 2016. Works submitted:  'Mobile Phone Visual Diary'  Drawing and ink. , 'Night Flowers'. Linocut. Plus a set of three red, yellow and black cutaway Linocut prints. These works were actually added to the existing previous years' exhibition.
 EXHIBITIONS 2017.
Starting Monday the 28th of August 2017. Spring Art Show. Frogmore House, Western Sydney University, Werrington Campus.  The six fractal canvas prints are still current in the exhibition for last shows' exhibit. 7 new B1 Sized prints on acid free bonded card are : Flip Recline, Of Interest. Mobile Visual Diary II, Chris McBiss, Beach, Friday's Floral, and House Flowers. Chris Mc Biss sold 10th November 2017. In its stead is now being exhibited there again, Artdeco.
Oxford Art Festival Art Show, Taylor Square, Sydney. 2nd September, 2017. Works Submitted: Fractal Landscape(2017) . and  Frogmore Scape (2017). 
Retro Prospective Exhibition run by Steve McLaren. GalleryOne88 Katoomba Street Katoomba. Exhibition runs from 19th September, 2017 to the 1st of October, 2017. Works Submitted: Original 'House Flowers' 2017, and  a B1 sized ink on acid free bonded card 'Friday's Floral'.  
Fairfield Art Prize 25th Annual Exhibition 2017. Monday the 9th of October 2017 to Sunday the 22nd of October 2017. Works entered: Chris Mc Biss and House Flowers.
Tap Gallery End Of Year Group Show. 13th December, 2017 to 20th December, 2017 . Work submitted Night Flowers, Linocut. 
EXHIBITIONS 2018
14 works are still ongoing at Western Sydney University. 11 Prints from 2017's drawings last year, plus five fractal prints on canvas. They are really getting value being on display at Frogmore House, Werrington Campus., WSU, NSW.
Nepean Art Show. Bump in  Thursday, 22 March 2018. Entried 'Fairy iris Charm'. Opening on Friday, 23rd March 2018 at 6pm – 8pm. Collection for art works Sunday, 25th March 2018.
Artwest at St. Marys, NSW. Entered into exhibition was ink drawing of ' Flippy' and pastel drawing on canvas of  ' Manumission'.  1st and 2nd of June 2018. Ms. Emma Husar.  MP  opened the show. 
A very large  body series of works, 18 in all were completed October this year in time for solo exhibition at The Tap Gallery, Riley Street Surry Hills NSW. The series of works titled " Everyday Matriarchal Heroines' was also the title of the Exhibition Ms. Emma Husar MP;  and Kylie Liversidge  of Penrith Pelvic Floor Physiotherapy were guest speakers. 
EXHIBITIONS 2019
Currently, about 14 works are still at Frogmore House WSU , Werrington Campus, NSW and it doesnt look like they will be moved anytime soon. 
Upcoming exhibition already confirmed, at the  Gallery One88  Fine Arts gallery at 186-188 Katoomba Street, Katoomba NSW 2780  Ph: +61 2 4782 1900   Mob: 0411 131 000, will be a joint exhibition with lovely artist Mary Pace. I will be exhibiting 'The Everyday Matriarchal Heroines ' for this exhibition. Mary Pace is exhibiting several works for her 'Inspirations' exhibition. Opening Night Friday the 25th of may 2019.
The exhibition date:  May the 21st to May the 26th 2019.
Mala Fide won 1st prize  in the Traditional Section at the Fairfield Art Society (FAS) 52nd Annual 2019 Members Prize Exhibition at the Club Marconi Bossley Park NSW . Exhibition Monday the 3rd of June 2019 – 16th of June 2019. The Official Opening Friday the 7th June 2019.-7.30pm. All award winning works will be offered to remain on show at Club Marconi until the 28th of July 2019.  So Mala Fide will be staying until 28th July 2019.
Still ongoing…