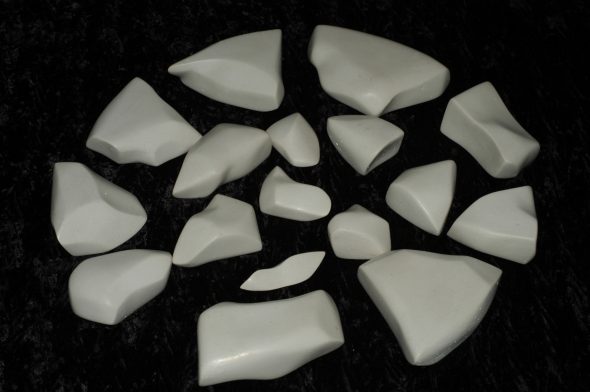 Treated Plaster. 2003
This work is about Ley lines and how, the most convenient route is taken with land formations.
These sculptured pieces, when matched together correctly, like jigsaw puzzle  pieces, it forms a complete circle,
which is not only a fully formed formation, but also one that is easily transformed- just like our land masses formulate over time.
 The easiest path is the one of least resistance.